Expose Identity Of Unknown Gunmen – Sultan Charges Security Agencies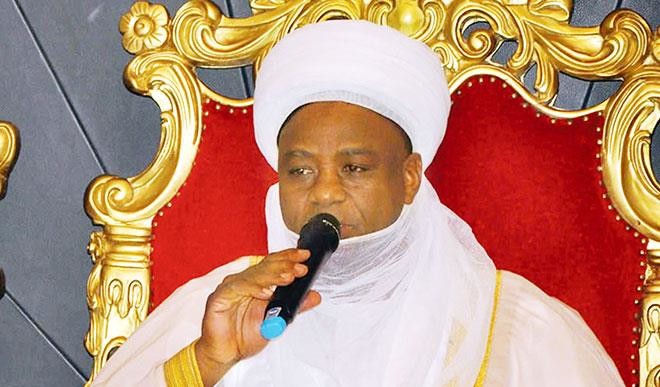 The Sultan of Sokoto, Muhammad Sa'ad Abubakar, on Thursday called on security agencies in the country to reveal the identity of unknown gunmen.
The monarch made this call in Abuja at the 2021 3rd Quarter Meeting of the Nigeria Inter-Religious Council (NIREC).
The Sultan who happens to be the co-chairman of NIREC lamented over the level of insecurity in the country.
Abubakar wondered why innocent Nigerians have been killed by unknown gunmen and no one has been prosecuted.
"All of us are very worried about the level of insecurity in this country. And I keep on saying it, things are not getting better, and I will continue saying it.
"How can they be unknown? Unknown people kill so many people and nothing is done? Where are our intelligence agencies? Don't we have a proactive intelligence agency that will see ahead of anybody or any criminal that is trying to do something? I am a military man and I know what I am talking about.
"The Co-Chairman (CAN President Ayokunle) remarked one Islamic leader, I have never heard of it until I saw that video, and I know somebody in Plateau who made a very terrible video calling on the youths to rise and kill Muslims, it's all over the social media.
"What are our security agencies doing? Can't they invite these people and ask them what they mean? Nobody should be above the law, whether a Christian or a Muslim, you cannot invite people to kill innocent people," Abubakar said.