Gov Okowa Identifies Who Should Be Nigeria's President In 2023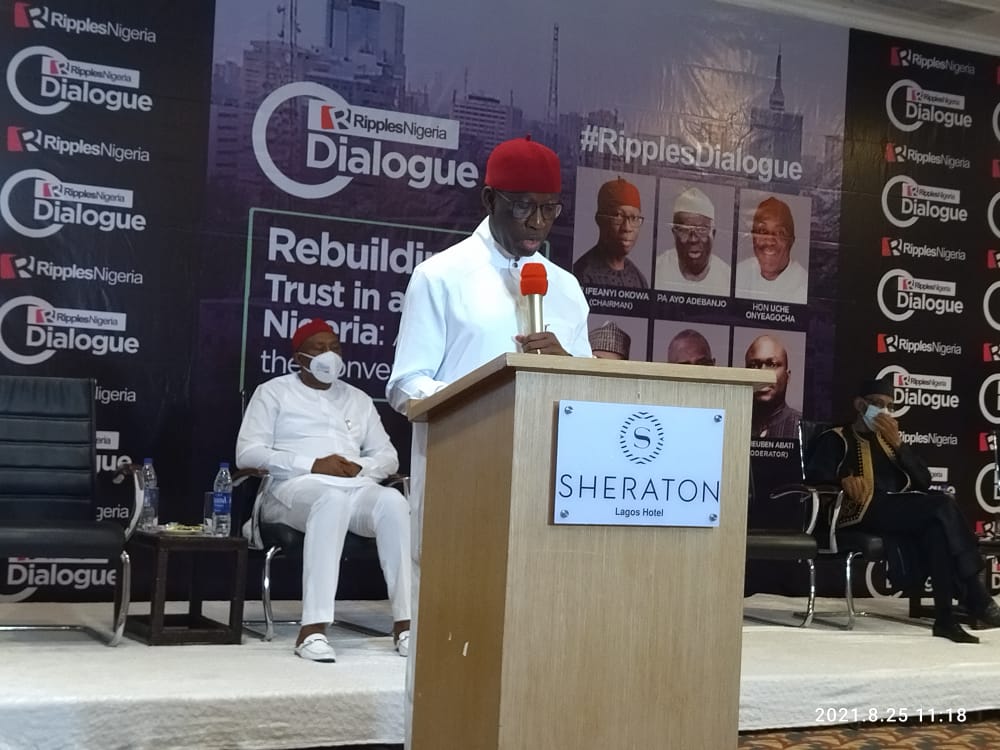 The Governor of Delta State, Ifeanyi Okowa, has stated that at no time in the chequered history of Nigeria has the country been as divided as it is presently, adding that never before has there been such magnitude of mistrust of ourselves and of the country.
Naija News reports that the Governor stated this on Wednesday while delivering a keynote address at the Ripples Nigeria Dialogue entitled: Rebuilding Trust in a divided Nigeria; Advancing the Conversation'.
He maintained that "a huge trust deficit and sharp divisiveness still prevail in the Nigerian polity. The common index of these is the various agitations for secession from different parts of the country".
Okowa pointed out that leadership is key to building trust in a united Nigeria, adding that as the 2023 general election approaches, "the focus should be on electing a pan Nigerian as president, a person with the capacity and charisma to cast a vision for Nigeria and rally all Nigerians behind it.
"We need a selfless, sacrificial, sincere, broadminded, caring and capable president that will inspire hope and confidence in the country; a leader who values merit over mediocrity, competence over cronyism, while upholding the fundamental principles of fairness, equity and justice."
He noted that "this country brims with immense human and natural resources, which cry to be effectively and efficiently harnessed by a responsive – and – responsible leadership for the socio-economic development of the country".
Okowa further called on the Federal Government to frontally and transparently tackle insurgency, banditry, kidnapping, criminal herdsmen operations and all purveyors of insecurity.
This, according to him, "will obviate the popular impression that they are executors of a pre-planned genocide" adding that, "The war against terror is seriously undermined when ransom is paid to these criminal elements".