Army General Murdered In Abuja Buried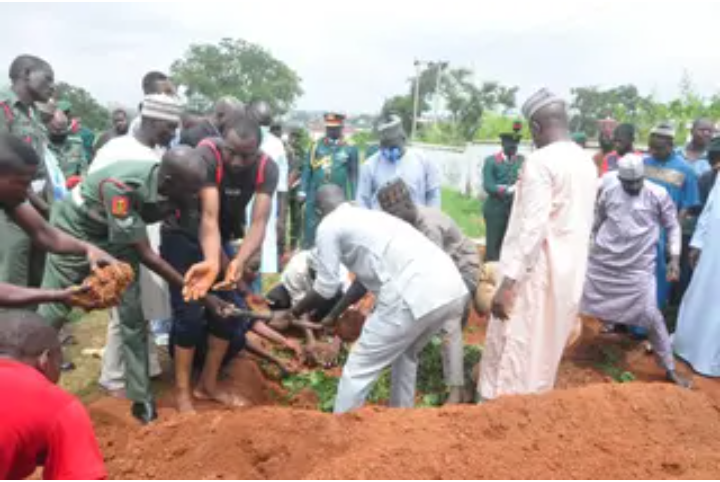 The former Provost Marshal of the Nigerian Army, Maj Gen Hassan Ahmed, who was murdered on Thursday night in Abuja has been buried at Lungi Barracks Cemetery, Abuja.
It was gathered that the military officer was killed on Thursday night in the Abaji area.
A further report revealed that the gunmen also abducted his sister.
A source close to the family disclosed that the couple were coming from Okene when they were attacked.
"They opened fire on his vehicle, he died. The driver pretended to be dead from the wound he sustained, so they took the wife away", the informant said.
The siblings and the deceased's driver, Sergeant Bukar were returning to the nation's capital from Okene when they were attacked.
It gathered that General Ahmed made the trip without his guards.