Tinubu Returns To Nigeria Amidst Death Rumours, Alleged Health Challenges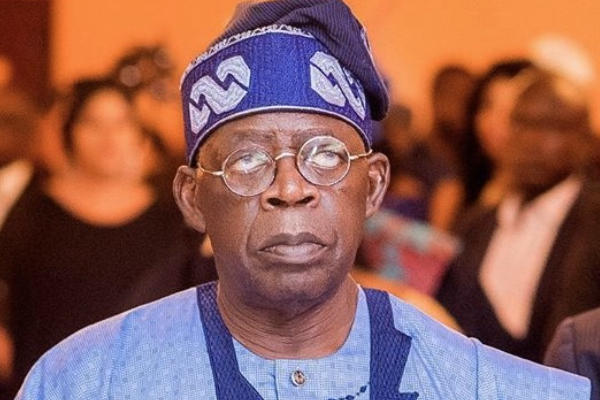 Former Lagos State Governor and National Leader of the All Progressives Congress (APC), Asiwaju Bola Tinubu returned to Nigeria on Tuesday evening amidst rumours that he was hospitalized in France.
Naija News gathered the politician returned to Nigeria on Tuesday evening around 7pm ending speculations that he has been hospitalized in France for old-age related sickness.
There had been earlier reports that Tinubu's health was fast deteriorating and that he might be on the verge of death.
But one of his aides who was with him on the trip back to Nigeria said the APC leader is hale and hearty, and has been before travelling out of the country, adding that his media team will issue a proper statement soon.
"We landed in the country a few minutes ago but before then, we have been within the country's airspace. And I can tell you categorically that the man you asked for is more fit than anyone else that accompanied him on the trip.
"So I do not understand why anyone would even say that he is not okay. I was with him on the trip and I know that any speculation made on him is completely false," he told the guild.
Meanwhile, the National Chairman of All Progressives Grand Alliance (APGA), Victor Oye, has dismissed his suspension by the National Working Committee (NWC) of the party.
Recall that the APGA NWC on Tuesday announced the suspension of Oye and appointed Jude Okeke as acting National Chairman of the party.
The party said six other members were suspended including, Chief Chinedu Obidigwe, Mr. Hamman Buba Ghide, Mr. Sylvester Ezeokenwa, Mr. Adamu Danjuma Musa, Chief Uchenna Okogbuo and Mr. Ifeanyi Mbaeri.
APGA accused them of anti-party activities, gross misconduct, and conduct capable of bringing the party's image to disrepute among others.
Source: Naija News