You Are Evil – Mr Macaroni Blows Hot, Drags Nigerian Police To The 'Mud' |Video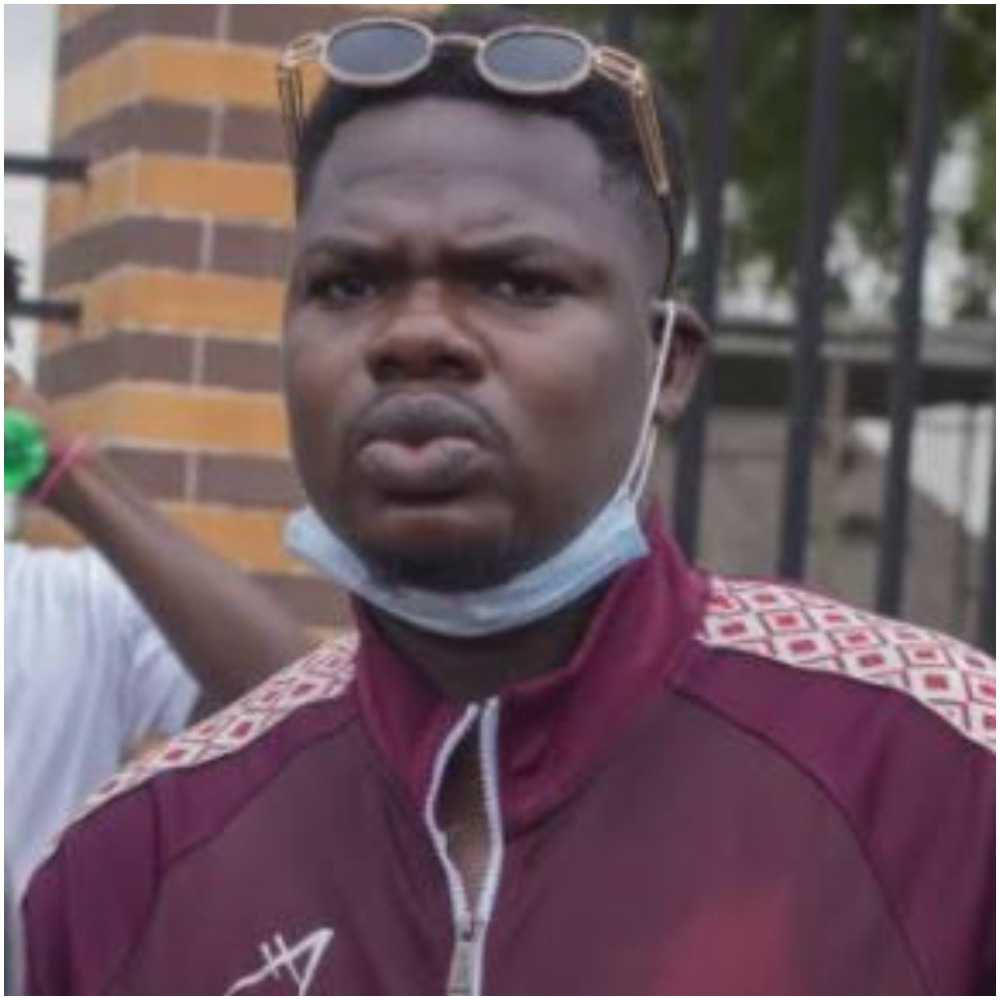 Popular Instagram comedian, Debo Adebayo better known as Mr Macaroni, has called out the Nigerian Police over the continued brutality against Nigerians despite the #EndSARS protest in October.
This comes after a viral video captured moments the Nigerian police was hitting and beating harmless people.
Reacting to the video, Mr Macaroni, who was recently arrested along with other protesters over an attempt to protest the reopening of the Lekki tollgate in January, slammed the security operatives via the microblogging platform, noting they are evil and heartless to treat harmless citizens in such a manner.
He wrote; "The Nigerian Police Force @PoliceNG is a big disgrace!! Shameless and disgraceful lots!! Look at how you are treating Nigerians!! If you see armed robbers now, you will pick race!! Evil, wicked, cruel and heartless people!! Shame on all of you!!!!!!!!!!"
The police trying to appease him, wrote; ''Dear @mrmacaronii Kindly avail this unit the details of the victim/victims involved, know that justice will take its full cause, thank you for contacting NPF-CRU. #NoToImpunity #NPFCares twitter.com/mrmacaronii/st…"
Responding to the Tweet, he wrote;
"Who is your dear? Has justice taken its cause on the officers that brutalized and dehumanized me? No, be your office dem dey? Didn't you see them in the viral video? My early morning curse dey work oo. Don't let me send some your way!! Evil and heartless people!!"
The Nigerian Police Force @PoliceNG is a big disgrace!! Shameless and disgraceful lots!! Look at how you are treating Nigerians!! If you see armed robbers now, you will pick race!!
Evil, wicked, cruel and heartless people!! Shame on all of you!!!!!!!!!! pic.twitter.com/MLgpegjNCC

— DeboMacaroni (@mrmacaronii) May 28, 2021
Who is your dear? Has justice taken its cause on the officers that brutalized and dehumanized me? No be your office dem dey? You didn't see them in the viral video? My early morning curse dey work oo. Don't let me send some your way!! Evil and heartless people!! https://t.co/Ys0ZHroWiA pic.twitter.com/FKqKYNVuNm

— DeboMacaroni (@mrmacaronii) May 28, 2021
Source: Naija News