No Govt Since 1999 Has Respected The Rights Of Nigerians Like Buhari – Garba Shehu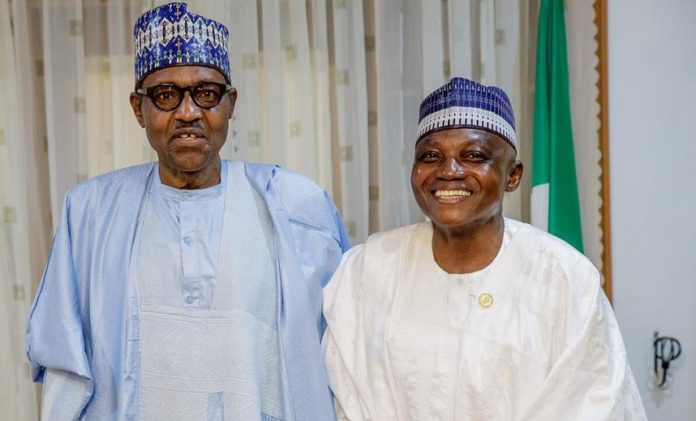 The senior special assistant to President Muhammadu Buhari on media and publicity, Mallam Garba Shehu has declared that no other administration has respected the rights of Nigerians like that of his principal since 1999.
The president's spokesperson made the submission on Friday while featuring on Good Morning Nigeria, a daily breakfast show on the Nigerian Television Authority (NTA).
Buhari's official spokesperson said the previous administrations had the habit of disrespecting Nigerians and the rule of law but the Buhari administration since coming on board in 2015 has placed the interests of the citizens above every other consideration.
He said the government of President Buhari always respects the rule of law and has done away with the idea of political detainees.
In his words, "Before the coming of the present administration, there was flagrant and deliberate refusal to obey the courts. People in the political opposition were detained without trial, and courts would say release this person or that person, and they were not released."
"I want to think that the current justice administration under Malami is governed by a global philosophy, which places national interest above individual interest.
"Where an individual's interest — that right belonging to the individual even though justified by the court of law — threatens the interest of the larger majority, now there's a caveat on that. In some instances, that has been misconstrued to mean disobedience at the centre.
"But by and large, with regards to the rights of citizens and respect of the law, this perhaps is the healthiest administration we've ever had from 1999 till date, in terms of respect for the courts, and respect for the rights of citizens. As it is, we don't have political detainees in this country."
According to Shehu, the current administration has performed very well so far.
Meanwhile, in related news, the Presidency has stated that when the administration of President Muhammadu Buhari comes to an end in 2023 Nigerians would praise the president and his team.
Naija News reports that Buhari Media Adviser, Femi Adesina, made this known in a statement titled 'The Buhari Administration at 6: Counting the Blessings One by One' on Friday.
He stated that Buhari's administration had recorded giant strides in various sectors of the economy that would be recognized by "those who are dispassionate and fair-minded, not beclouded by political partisanship and undue cynicism."