FG Speaks On Increasing Fuel Price In June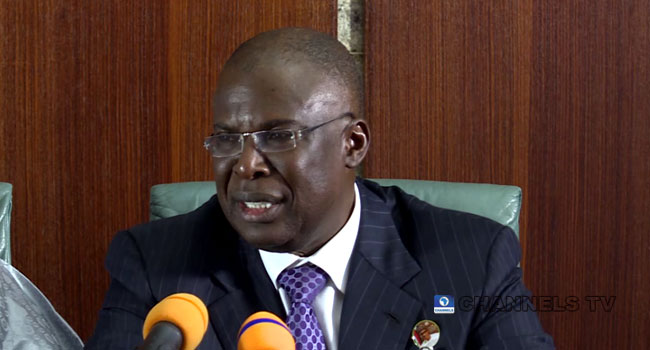 The Federal Government has asked Nigerians to shun reports of an impending increase in the price of Premium Motor Spirit, better known as petrol, in June.
Minister of State for Petroleum Resources, Timipre Sylva, made this known in a press statement on Friday while responding to the recommendation of the Nigerian Governors' Forum (NGF) that the price of petrol should be deregulated.
The governors also recommended that a litre price of fuel should be between N408.5 and N380, adding that fuel subsidy should be immediately removed.
According to the governors, the current arrangement of subsidy payment is "unsustainable",  and only smugglers and illegal marketers benefit from it.
Reacting, Sylva assured Nigerians that despite the huge burden of under-recovery, there would be no increment in the pump price of fuel in June.
The minister added that the federal government is not in a hurry to increase the price of petrol to reflect current market realities.
He said: "The current price of petrol will be retained in the month of June until the ongoing engagement with organized labour is concluded.
"This clarification becomes necessary in the light of recent reports regarding the resolution of the Nigeria Governors Forum to increase the pump price of petrol.
"In this regard, I would like to strongly urge petroleum products marketers not to engage in any activity that could jeopardize the seamless supply and distribution system in place.
"I also urge members of the public to avoid panic buying because the Nigerian National Petroleum Corporation (NNPC) has enough stock of petroleum products to keep the nation wet."