Buhari Launches New Warplanes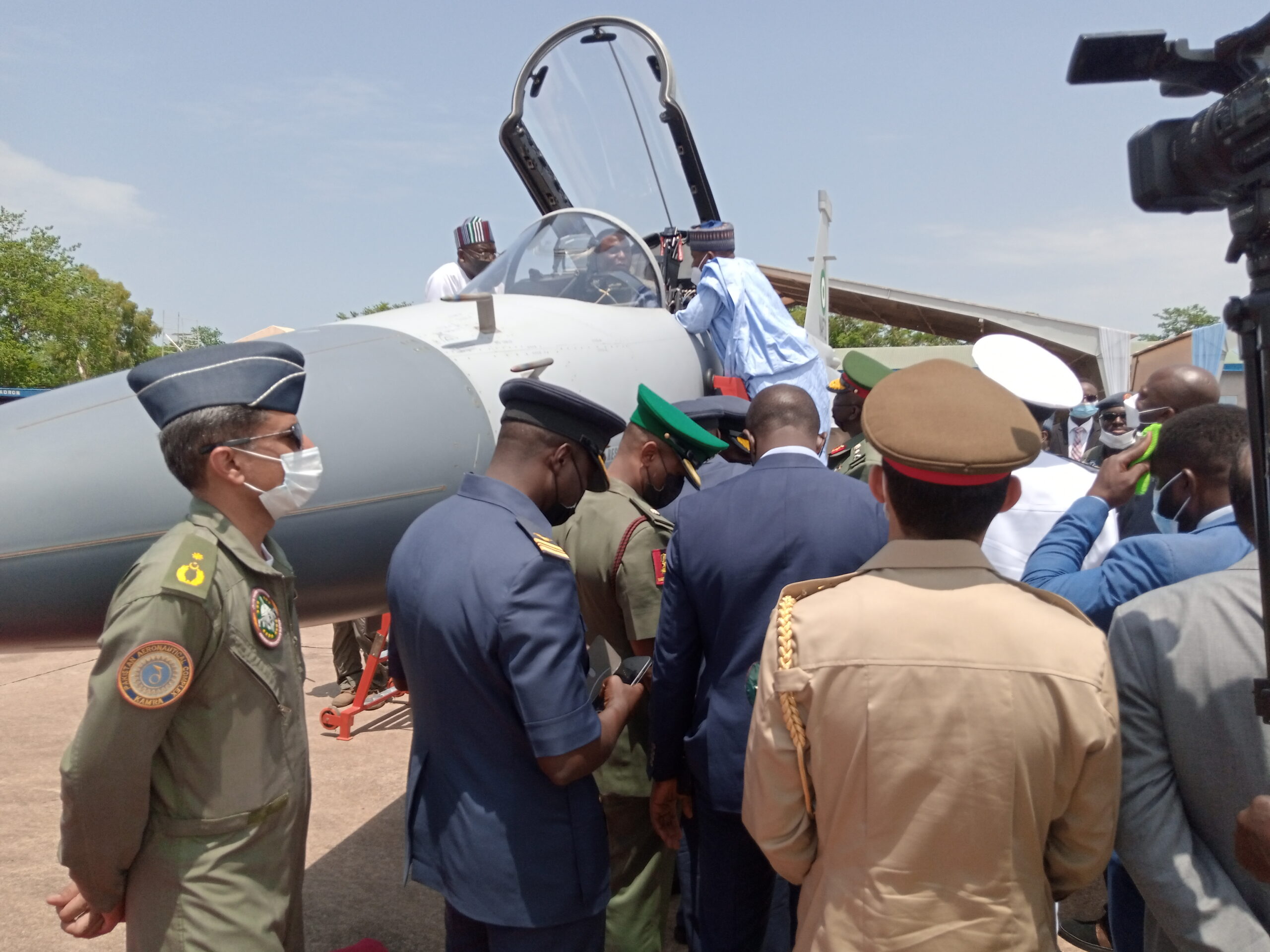 President Muhammadu Buhari has inaugurated new JF-17 fighter jets to the Nigerian Air Force.
The aircraft was launched at the Makurdi Air Force Base, on the occasion of the 57th anniversary of the Air Force.
" The three aircrafts would boost the operational capacity of the Service and add significant fight against terrorism, insurgency, armed banditry and other forms of criminalities," said Buhari, who was represented by Defense Minister Bashir Magashi.
He added that he was confident that the Nigerian Air Force would continue to fight terrorism across the country.
He also lauded all the people of the country who stood by the fact that Nigeria was not divided.
He appealed to Nigerians to put aside their ethnic, racial and religious differences so that they can work together and survive together.
For his part, the Chief of Air Staff, Air Marshal Oladayo Amao, said the Air Force expects 20 more aircraft from now until next July.
"Let me a place on record that under the current Administration, the Nigerian Air Force has inducted 23 brand new aircraft into its inventory from 2018 till date, comprising 10 Super Mushshak trainer aircraft and 13 rotary-wing combat platforms.
"The combat platforms include MI-35M helicopter gunships, 4 Agusta 109 Power helicopters as well as 2 Mi-171E and 2 Belt 412 multi-role helicopters. Amao said.