Germany Reveals Date To Return Looted Benin Bronzes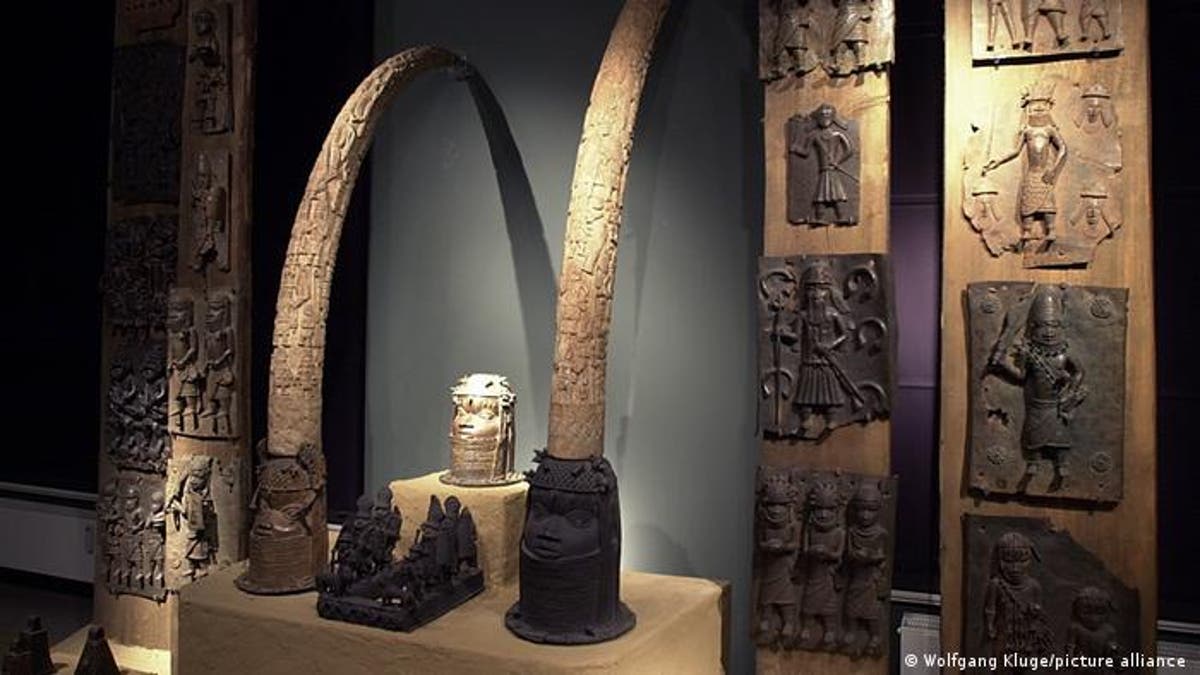 The German Government has said that it would start returning the Benin bronzes looted in the 19th century to Nigeria in 2022.
In a joint statement on Friday by the country's Foreign and Culture Ministries, an agreement was reached between Germany and Nigeria on Thursday.
In 1897, the Benin kingdom, which was well-known for its rich cultural heritage and artifacts, was invaded by British soldiers, in what is now known as the Benin invasion of 1897.
Thousands of bronze castings and other cultural artifacts were destroyed while some were carted away.
Some of the countries and institutions in possession of looted Benin bronzes — including Humboldt Forum, a German museum, and the University of Aberdeen in Scotland — have committed to returning them.
German Minister of Culture, Monika Gruetters, said the country is returning the Benin bronzes as part of moves to reconcile with descendants of those robbed of their cultural treasures during colonialism.
"In addition to maximum transparency, we primarily aim for substantial restitution. We want to contribute to a common understanding and reconciliation with the descendants of the people who were robbed of their cultural treasures during the times of colonialism," Gruetters said.
NAN reports that the Ethnologisches Museum in Berlin has more than 500 historical artifacts from the Kingdom of Benin in its collections, mostly bronzes.
Meanwhile, the British Museum, which holds hundreds of the sculptures, has alongside several other museums formed a Benin Dialogue Group to discuss displaying them in Benin City — some officially on loan.
There are also plans to build a centre to house the returned artifacts in Edo by the end of 2021 and a permanent museum by 2025.
Download NAIJA NEWS app: