Presidency, Mbaka Are Blackmailers — Fayose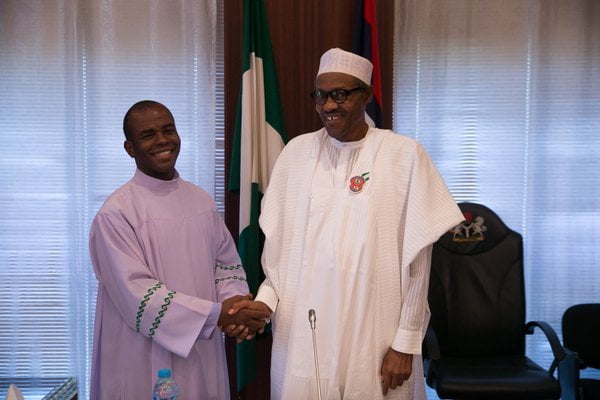 The former Governor of Ekiti State, Ayodele Fayose, on Friday described President Muhammadu Buhari-led government and the Spiritual Director of Adoration Ministry, Enugu, Rev Fr Ekije Mbaka, as "blackmailers".
The Peoples Democratic Party chieftain said both the Presidency and Mbaka don't deserve the attention of Nigerians.
Fayose in a post on his Twitter account wrote, "The Presidency and Father Mbaka are nothing but blackmailers and scammers. They don't deserve the attention of Nigerians."
In a related development, the Presidency attributed the recent call by the cleric for Buhari to resign or be impeached to Buhari's decision to reject a contract request allegedly made by the cleric.
Presidential spokesman, Garba Shehu, said in a statement on Friday that though Mbaka supported Buhari in 2015 and 2019, the cleric "has made a complete U-turn, preposterously asking President Buhari to resign or be impeached".
"Here is the point of departure: Father Mbaka asked for a meeting and to the shock of Presidential Aides, he came accompanied by three contractors. The President graciously allowed them in, and to everyone's surprise, Father Mbaka asked for contracts as compensation for his support.
"Anyone familiar with President Buhari knows that he doesn't break the laid down rules in dealing with contracts or any other government business for that matter. He requested the appropriate authorities to deal with the matter in accordance with laid down rules," Shehu said.
Download NAIJA NEWS app: