Pantami's Pro-Al-Qaeda Views Dangerous For Nigeria – APC Chieftain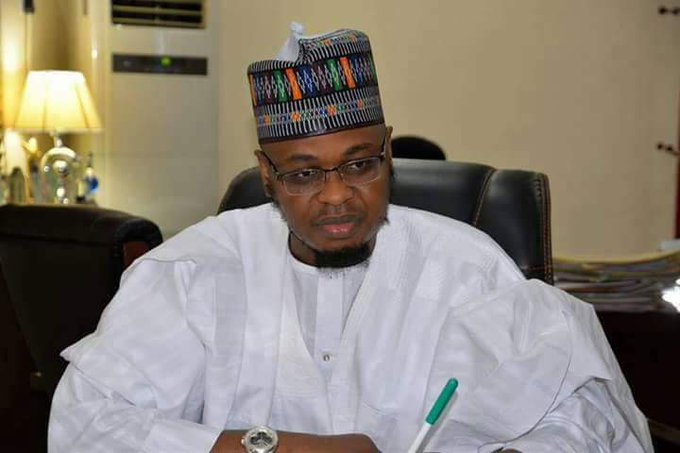 A chieftain of the All Progressives Congress (APC), Yusuf Gagdi, has said that the past views of the Minister of Communications and Digital Economy, Isa Pantami, in support of terrorism have dire consequences on the country.
In an interview with newsmen on Wednesday, Gagdi said the minister's past statements allegedly seem to undermine the present security commitment.
The member of the House of Representatives added that the past views of the minister will have an effect on the security perception of Nigeria.
He said: "What is more important is what value is he adding to the Nigerian economy. What value is Pantami adding to curtailing the issue of insecurity in Nigeria? Every politician has his own enemy and every politician has his own past.
"I could remember when Isa Pantami made comments about Boko Haram. The people sent in videos insulting him and trying to declare him wanted. How can you place that or juxtapose that with his present position?
"The man that made a statement in the past against or supporting certain security situation — which is unlikely. If that statement is true then he did not do well at all.
"After his appointment as a minister, he has confronted Boko Haram about SIM card registration in such a way that the man was declared one of their major targets. I think his life has put him in a very critical position that he is neither here nor there because if they see him, they will not leave him.
"So, it has great consequences, to be fair, in terms of the security of this country for a minister of digital economy to have made a statement in the past that seems to undermine the present security commitment.
"It has great security consequences on the security perception of this country. That I can tell you without mincing words. But again juxtapose that equally with his commitment as a minister.
"What are his efforts? Has he made any compromising commitment towards those people or he has made a commitment that those people equally see him as an enemy?
"That would help you to equally strike a balance in the course of that. But I have to tell you, it has consequences. His statement has great implications for the security situation of this country."