Former US Vice President, Walter Mondale Is Dead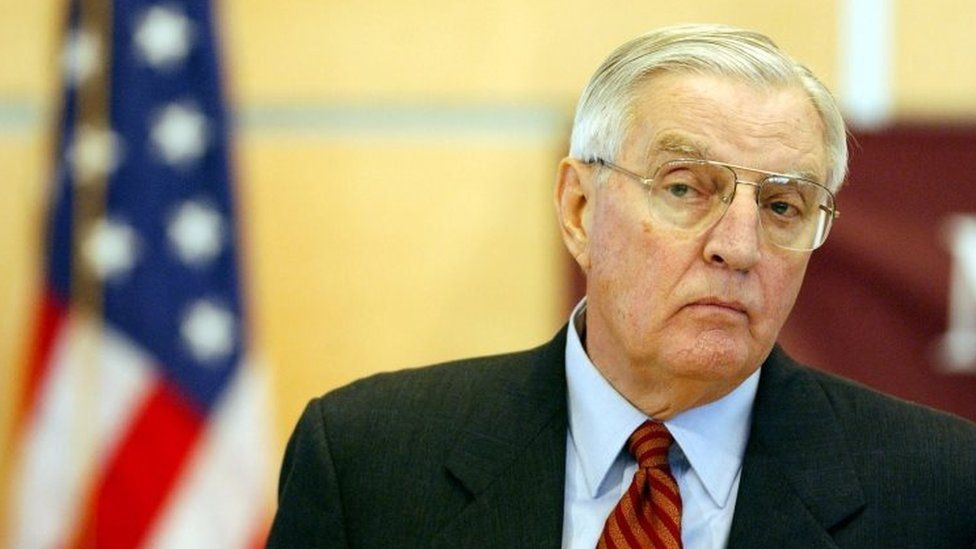 The 42nd vice president of the United States, Walter Mondale, has been confirmed dead.
Naija News understands that the diplomat was confirmed dead in a statement released on Tuesday morning by his family.
However, till this time of filing the report, no cause has been revealed for the death of the former senator, ambassador and Minnesota attorney general. Naija News understands that Mondale died at the age of 93.
"It is with profound sadness that we share news that our beloved dad passed away today in Minneapolis, Minnesota," his family said in a statement on Monday, April 19," a statement from the deceased's family read.
Also confirming his death, US's 39th president, Jimmy Carter wrote; "Today I mourn the passing of my dear friend Walter Mondale, who I consider the best vice president in our country's history," Carter said in a statement, extending his condolences to his former number two's family.
"He was an invaluable partner and an able servant of the people of Minnesota, the United States and the world."
Mondale had served as deputy to Carter between 1977 and 1981, the Democrat had 12 years in the Senate representing his home state of Minnesota. Under Bill Clinton, he spent three years in Tokyo as the American ambassador to Japan.
On his part, while consoling with the deceased's family, US incumbent President Joe Biden said; "There have been few senators, before or since, who commanded such universal respect. … It was Walter Mondale who defined the vice presidency as a full partnership, and helped provide a model for my service."