DSS Aware Of Pantami's Sympathy For Al-Qaeda, Others – Ejiofor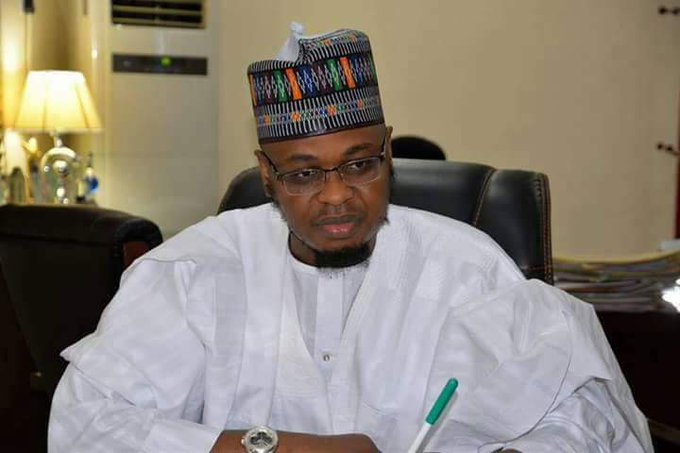 A former Director of the Department of State Services (DSS), Mike Ejiofor has reacted to the controversy trailing the past views of the Minister of Communications and Digital Economy, Isa Pantami, on terrorism.
Naija News reports that Pantami had once revealed how joyful he used to feel with the killing of those he considered infidels.
The minister said this in three audio recordings of his teachings in the 2000s, when he condemned deadly operations of the then Al Qaeda and Taliban elements who were on a campaign to obliterate the West and conquer other parts of the world.
Pantami in his submission while responding to audience questions about his views on the then leader of the terrorist group, Osama Bin Laden, stated that he still considers the leader of the extremists a better Muslim faithful to himself.
But the minister recanted the comments on Saturday, saying that he has "changed several positions taken in the past based on new evidence and maturity."
Despite renouncing the views, Nigerians are still insisting President Buhari sacks him to save the country's key security information.
Speaking during an interview on Channels Television's Sunrise Daily on Monday, Ejiofor said the DSS is aware of the past extremist religious views of Pantami.
He noted that the secret police would not have done a thorough background check before his appointment as minister in 2015.
Ejiofor insinuated that the federal government must have failed to act on intelligence reports on Pantami before he became a minister.
"I am not the spokesperson of the SSS but I can tell you that it would be difficult for that information to have passed the State Security Service.
"They must have it on record of his sympathy for Al-Qaeda and some of these terrorist organisations. If the State Security Service submits a report on an individual to government and government fails to act on it, who is to blame?" he questioned.
Ejiofor. however, asked Nigerians to forgive the minister since he has renounced those past extremist religious views, adding that there are more important issues to tackle in the country.