CBN Freezes 11 Bank Accounts, Give Reason (Full List)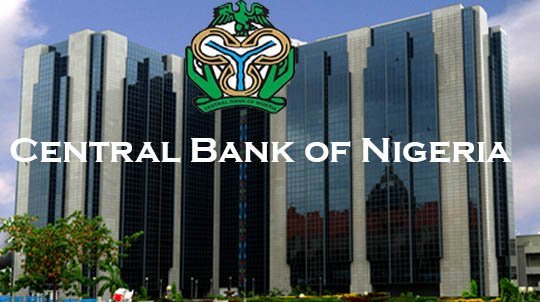 The Central Bank of Nigeria (CBN) has frozen 11 bank accounts belonging to five companies and one individual for 45 days.
According to a statement published on the CBN website on Wednesday, the freezing of the accounts is based on an order secured from a Federal High Court in Abuja.
The court order enabled the CBN to freeze the affected accounts for 45 days to enable it to carry out investigations on them for suspected fraudulent activities.
The Court order seen by Naija News correspondent on the CBN website shows that all the accounts are domiciled with First City Monument Bank (FCMB).
The court papers show that the CBN had filed an exparte motion, dated March 12 on March 16, seeking the order of the court to freeze all transactions on the affected accounts and all other bank accounts of the defendants for 180 days but the court granted on 45 days.
The listed bank accounts are those of Albert Austin Ugochukwu with 2 bank accounts, Belfour Energy & Allied Services, Belfour Oil and Gas Limited with 3 bank accounts, Circle Flow Integrated Services, Kacynaus Reality Nigeria Limited with 3 bank accounts and Tasmara Integrated Services.
The order from the Federal High Court partly reads, "An interim Order is made empowering the applicant to direct the Head Office of First City Monument Bank Ltd to freeze forthwith all transactions on the bank accounts listed on the motion paper for a period of 45 days only pending the outcome of investigation currently being conducted by the Central Bank of Nigeria.''
The presiding judge, Justice A.R. Mohammed however noted that the order was renewable upon expiration if the CBN could give reasonable causes for its renewal.
Similarly, affected persons can also approach the court to seek redress on the matter including an application to set aside, discharge, or have the order reviewed for good reasons.
Meanwhile, the Executive Board of the International Monetary Fund (IMF) has excluded Nigeria from the list of 28 countries granted debt pardons.
The Board has approved the third tranche of grants for debt service relief for 28 member countries under the Catastrophe Containment and Relief Trust (CCRT).
It was learned that the approval followed two prior tranches approved on April 13, 2020 and October 2, 2020, respectively.
Download NAIJA NEWS app: