Photos: 118 Nigerians Stranded In Libya Evacuated To Abuja By NIDCOM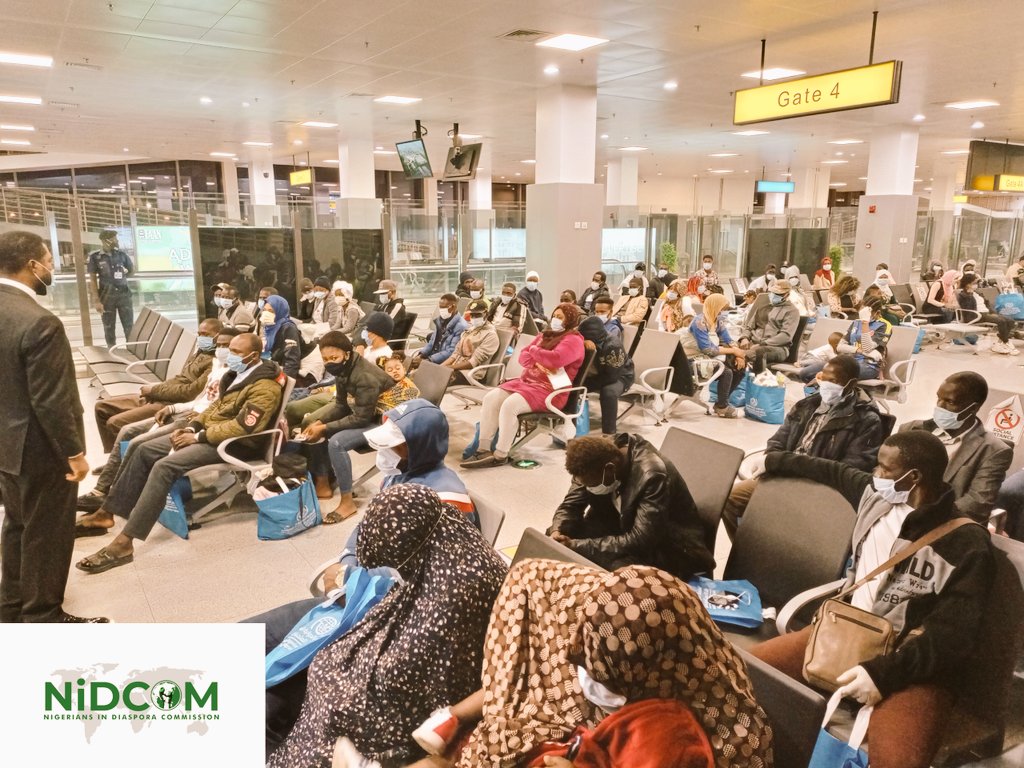 The Nigerians in Diaspora Commission (NIDCOM) has confirmed the return to Abuja of 118 Nigerians who were stranded in Libya.
The returnees, comprising 51 Males, 41 Females, 17 Children, and 9 Infants arrived at the Nnamdi Azikiwe International Airport, Abuja at about 1:30am local time today, Wednesday 17th March 2021 via Buraq Air.
The returnees will be quarantined at the Federal Capital Territory Hajj camp for 14 days in line with the new COVID-19 protocols by the Presidential Task Force on Covid-19.
Below are some pictures of the returnees.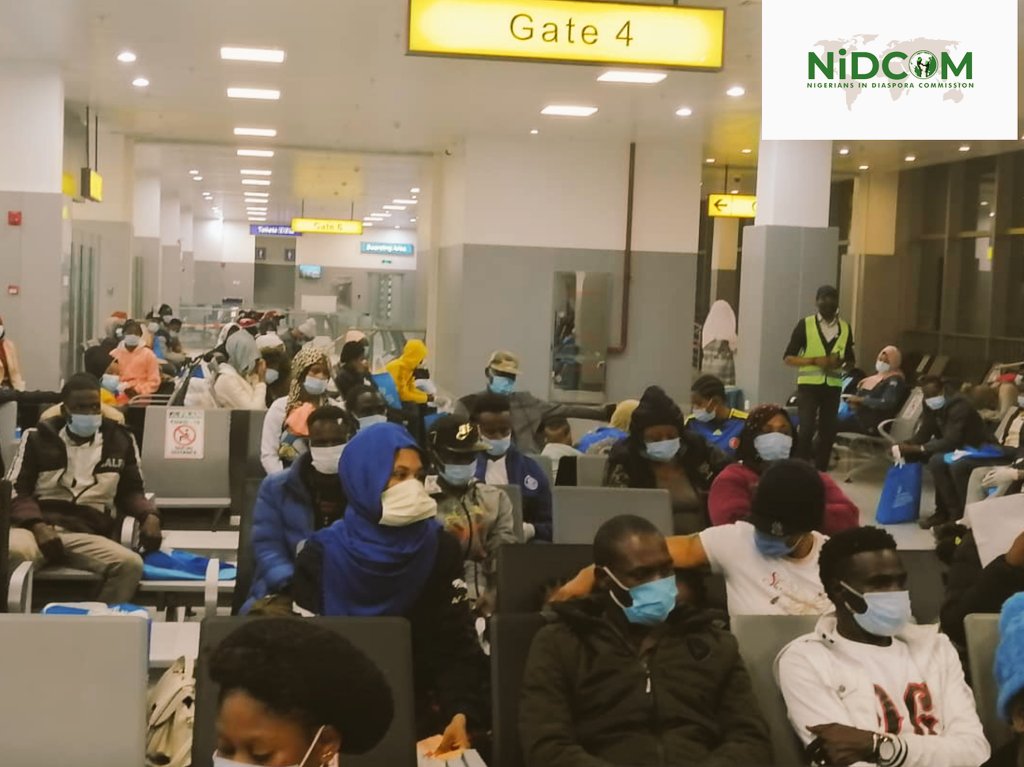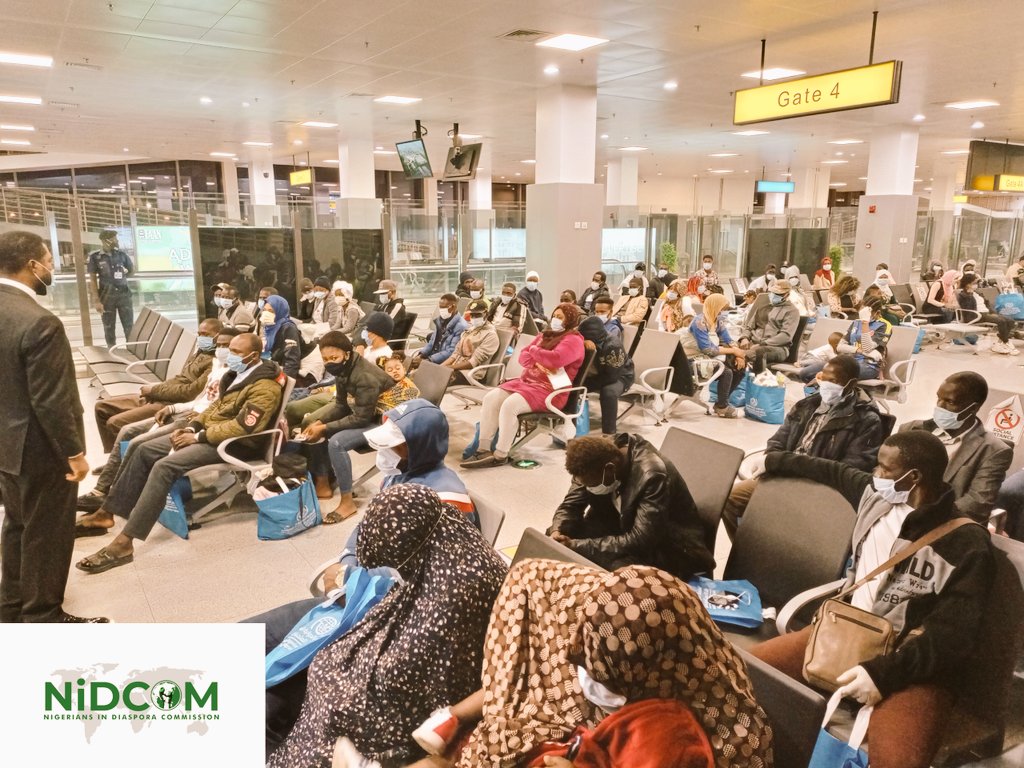 Meanwhile, violence erupted on Wednesday in Ilorin, Kwara State capital after the state government reopened 10 schools shut last month over the use of hijab by Muslim female students.
Christians and Muslims not pleased with the situation went into a clash at Baptist Smith Secondary School, Agba Dam, as they pelted themselves with stones.
Residents claim that the Muslims are angry over the refusal of Christian leaders to allow usage of Hijab by Muslim students.
The situation grew worse as angry Christian and Muslim faithful throw various objects including stones and plastic chairs at themselves with security operatives struggling to control the situation.
Recall that the Kwara State government had earlier in February shut 10 government schools as the controversy surrounding the use of hijab gets messy.
But in a statement on Tuesday, by the Permanent Secretary of the Ministry of Education and Human Capital Development, Kemi Adeosun, the state government reopened the schools after due consultation.