Biafra: Northern Group Slams Dokubo, Says They Believe In One Nigeria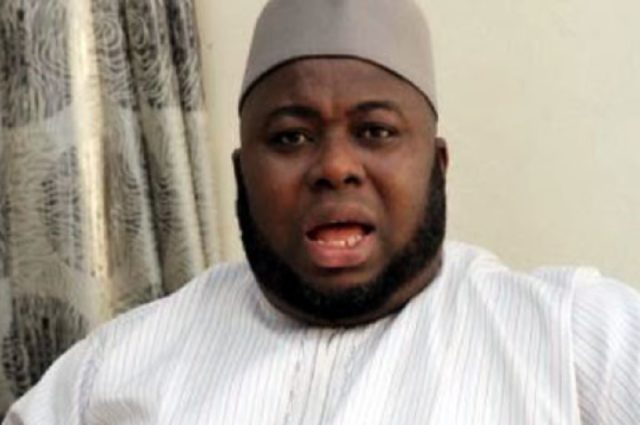 The Arewa Consultative Forum has rejected the declation of Biafra by former militant leader, Asari Dokubo.
The northern group in its reaction to the declaration of Biafra by Dokubo said the ex-militant is on his own as they beleive in one Nigeria and are opposed to the idea of ghe country breaking up.
Naija News recalls Dokubo on Sunday, declared a new Biafra government and named himself the leader of the government.
Dokubo who noted in the statement he released through Uche Mefor to journalists in Warri on the declaration of a "Biafra de facto customary government" said the time has come for them to take their destinies in their hands, adding that the Igbo people have long suffered injustice and marginalization in Nigeria.
Apart from declaring himself the leader of the customary government, Dokubo also named Uche Mefor as the Head of Information and Communication of the customary government, George Onyibe as Secretary of the group, and Emeka Esiri as the officer in charge of its legal matters.
Reacting to the development, the Arewa Consultative Forum through its National Publicity Secretary, Emmanuel Yawe said Nigeria must remain as one.
He noted that the expereince of the civil war must not be forgotten in a hurry and all ahnds must be on deck to avert a re-occurence.
"We are not interested in the Arewa Republic. We believe in one Nigeria, we fought a civil war to keep Nigeria one and we cannot fight a civil war only to come and declare an independent nation again," he said.
It will be recalled that the Federal Government of Nigeria has described the formation of the Biafra Customary Government by Asari Dokubo as a "theatre of the absurd by a joker seeking attention''.
Minister of Information and Culture, Alhaji Lai Mohammed, said this while speaking to reporters in Lagos on Monday.
Mohammed said President Muhammadu Buhari's administration will not be distracted by the absurdity, adding that the government will not give any attention or time to Dokubo.
Download NAIJA NEWS app: