Nigeria May Go From Crisis To Crisis If… – Sam Adeyemi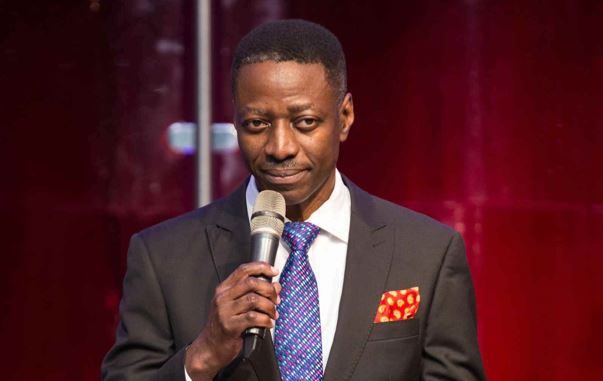 The senior pastor of Daystar Christian Centre, Sam Adeyemi, on Friday said Nigeria may go from one crisis to another if its leaders do not change their approach to situations.
He noted that the Nigerians presently can't see the way forward and this is affecting the growth of this country.
Adeyemi stated this during 'Radio Now's Urgent Conversation' with the theme, 'The Fierce Urgency Of Now: Tactics And Strategies To Pull Nigeria From The Brink'.
Adeyemi, who joined the event virtually, said, "When you look from a leadership standpoint, these crises we are going through are predictable. I had said to the people that listened to me years ago that Nigeria will go from crisis to crisis. Why? Because we have a culture basically that is not aligned with principles. We are dealing with cultural issues, deep issues, mindsets, beliefs, values, that eventually influence Behaviour.
"So, the leadership culture itself has a big problem because there is a wide gap between the leader and the led. It is a cultural problem –the leader is very powerful, the led powerless."
"Leadership requires change, that is the essence, if you are not taking me from A to B, you are not leading me. If we stand in the same spot for 12 hours, you are standing in front of me for 12 hours and they ask you what are you doing to him? You say I am leading him, that is not true; you actually obstructing my progress. We need to move forward."
He further stated, "We should be discussing Nigeria's development. Nigeria needs to move into the 21st century as fast as possible. This whole thing is about the economy. If you have any problem in Nigeria today, somebody is making money from it. Boko Haram is about money-making, banditry is about money-making, kidnapping is about money-making. Why don't we then create a country where people can make money legitimately?"
"Once, we begin to discuss that with Nigerians, the vision will give people hope. Presently there is despair, people can't see the way forward."
The cleric added that breaking away as a nation is not the way out, he noted that restructuring will bring about the empowerment of the masses.
Other speakers at the event include Governor Nasir El-Rufai of Kaduna State; Governor Kayode Fayemi of Ekiti State; Senate Minority Leader, Enyinnaya Abaribe, amongst others.