Buhari Govt Meets SSANU, NASU As Strike Looms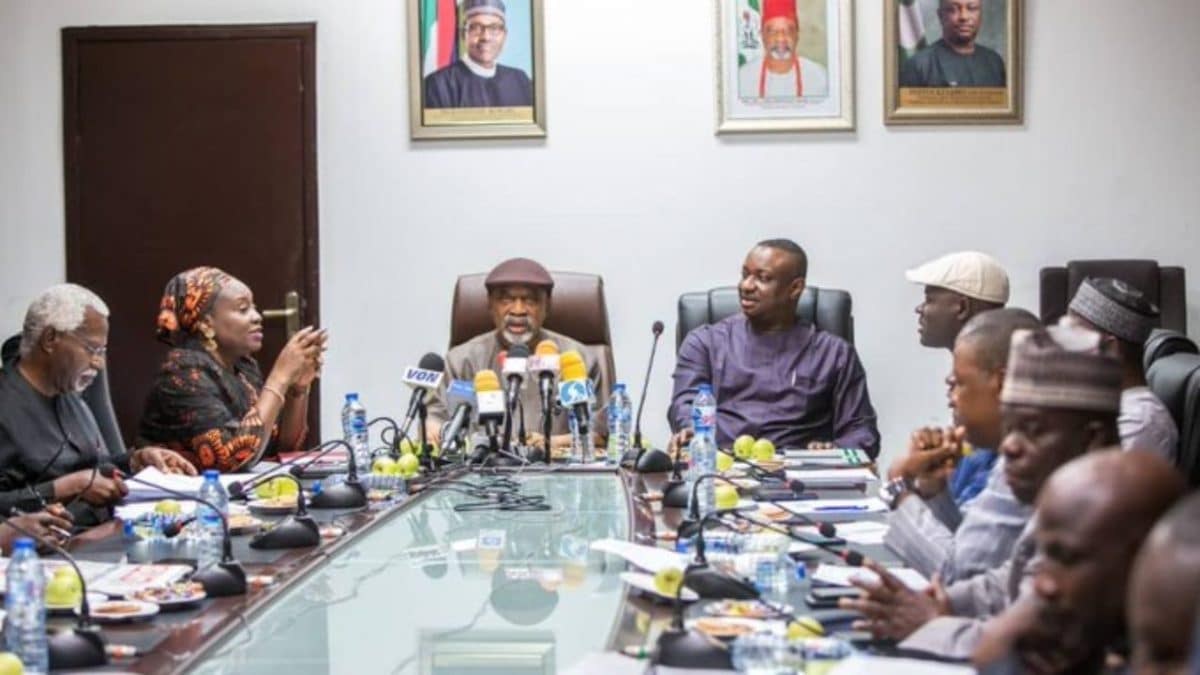 The Federal Government will today, Tuesday, meet with representatives of the Senior Staff Association of Nigerian Universities (SSANU) and Non-Academic Staff Union (NASU) over the planned nationwide strike.
It was gathered that the federal government delegation will be led by the Minister of Labour and Employment, Dr Chris Ngige and the President of SSANU, Mohammed Ibrahim Haruna will lead the unions.
Recall that the Joint Action Committee including NASU, SSANU had threatened to embark on strike if the President Muhammadu Buhari led government fails to meet their demands.
The non-teaching staffs had protested over the Integrated Personnel and Payroll Information System and the N40bn earned allowance.
The unions which are not pleased with the 25 per cent of the N40bn presented to it by the Federal Government described the sharing formula as illogical and a divide and rule tactic.
In a formal invitation sent to Daily Trust Monday night through the spokesperson of Ngige, Charles Akpan, noted government scheduled the meeting to resolve lingering issues.
The invitation read, "The Honorable Minister of Labor and Employment, Dr. Chris Ngige will be hosting a conciliatory meeting between the representatives of the Federal Government and the Joint Committee of Non Academic Staff Union/Senior Staff Association of Nigerian Universities."