Nigeria Breaking News, Today, Monday, 4th, January, 2021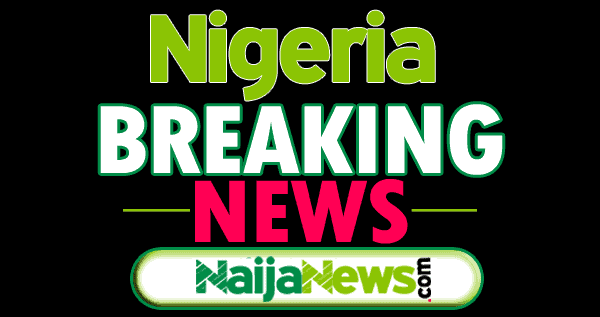 This is a roundup of some breaking news in Nigeria for Today, Monday, 4th, December 2021.
President Buhari Reacts To Terrorist Attack In Niger Republic
Nigerian President Muhammadu Buhari on Sunday condemned the terrorist attack in Niger Republic that resulted in the killing of 70 persons.
The President expressed shock over the killing that happened in Zaroumdareye, a border town between Niger Republic and Mali, using the opportunity to call for stronger security ties among African countries.
Tinubu Speaks On Speculations Surrounding His Health
There are speculations that the National Leader of the All Progressives Congress, Bola Tinubu, is sick and has been reportedly admitted at a hospital in France.
A further report revealed that the former Governor of Lagos State was admitted in the hospital before the New Year.
Kano: Senator Shekarau Speaks On His Relationship With Ganduje, Kwankwaso
The lawmaker representing Kano Central senatorial district, Ibrahim Shekarau, on Sunday noted that his relationship with Kano State Governor, Abdullahi Ganduje and former Governor of the state, Rabiu Kwankwaso remains cordial.
The former Kano State Governor during interactive media session disclosed that there is no misunderstanding between him and other leaders.
Allow Justice Prevail In Zoning – Ibrahim Shekarau Advises APC
The lawmaker representing Kano Central senatorial district, Ibrahim Shekarau, on Sunday, said the All Progressives Congress, should allow justice to prevail in choosing the presidential candidate of the party.
The former Governor of Kano State while speaking with journalists questioned why Nigerians can not decide who rules over them through their voting.
Nigerians Will Not Welcome PDP, The University Of Lies In 2023 – Shehu
These days, so many people are saying so many things; indulging mostly in the abuses of others and as official spokespersons, we make the deliberate choice of staying out for the most part.
But it is hard to ignore the shameful and disgraceful claims made by the opposition Peoples Democratic Party, PDP which is making the false claims that Nigerians are dissatisfied with the present and wish for the return to the years of locusts.
Download NAIJA NEWS app: