Moment 'Frustrated' Man Attempted To Butcher Another Man After Hitting His Car – [Photos]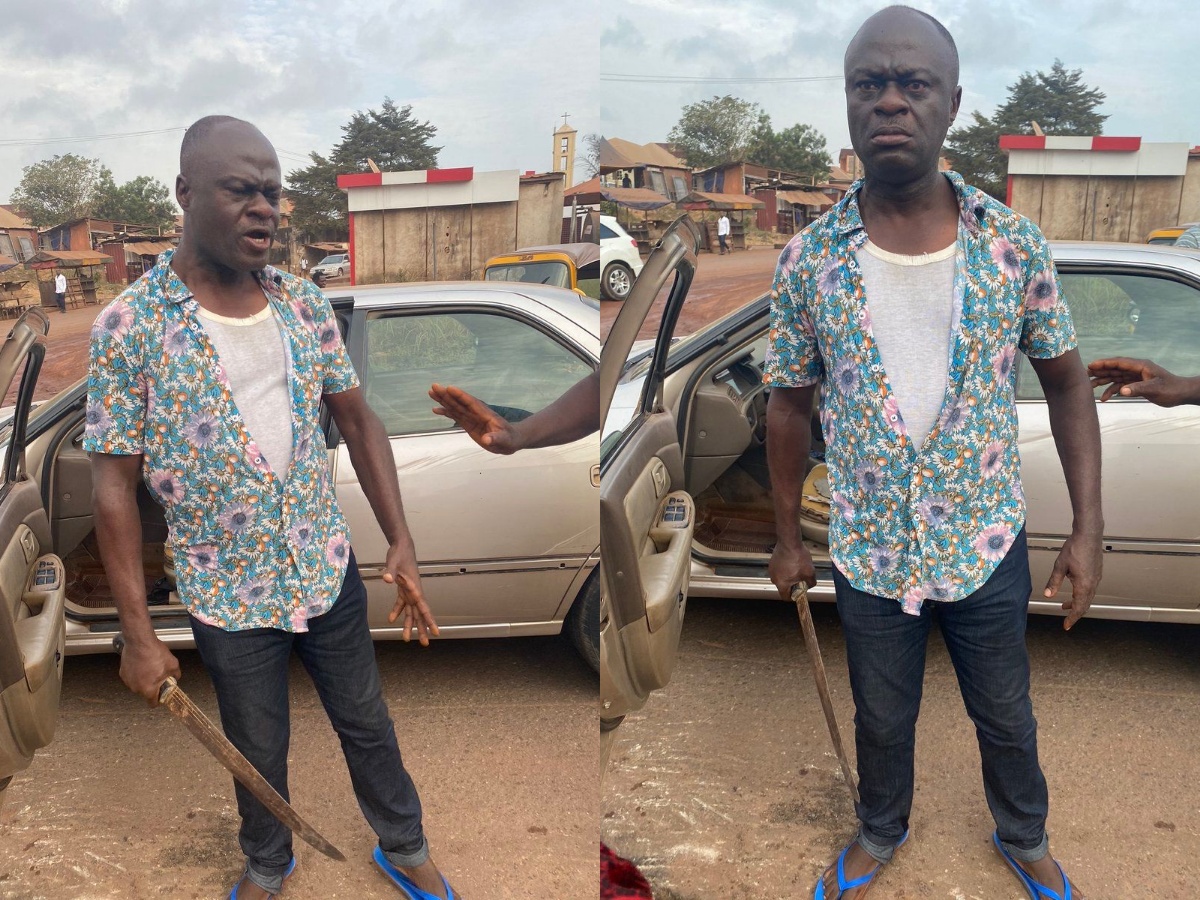 A Nigerian man identified as Drusmo [@Drusmo] on the micro-blogging app has cried out after a man allegedly brought out a cutlass from his car to attack another man defending him [Drusmo].
Drusmo alleged that the man as seen in the photos below bashed his car on Monday morning, December 6 while he was going out, adding that it became a shock to them as the same man angrily brought out a cutlass from his car and attempted to cut an eyewitness who was trying to defend him on the car damage.
He tweeted: "This man hit my car this morning and before we knew it he brought out cutlass and almost struck someone that saw what happened and was trying to defend me. I'm tired. Like weak. Someone's father"
See the post and photos from the event below;
Netizens, however, are of the opinion that the man should be arrested and examined as he could be under frustration.
"You can see the frustration in his face. He's got a lot going on in his head and its hampering on his mental capacity.
"Seriously we are desperate times, even the psychologist needs a psych evaluation. The pressure & heat is real," said Dr. Ayomiku [@majek_ayomiku]
On the contrary, one Imegu Alex believed the man's action was premeditated for him to have possessed a machete on his car.
He said Imegu Alex [@AlexImegu]: "I disagree here, is he the only one having preloaded headache, many are depressed bcos I do lot of counselling about people thoughts, meanwhile I see this action as premeditated having a machete on his car is cruel, what I don't about this action is about his age, poor reasoning."
Source: Naija News