Nigerians Have Realized Their Mistake After Voting You Out Of Office – Ndume Apologizes To Jonathan
Borno South Senator, Ali Ndume has apologized to former President Goodluck Jonathan for the way he and many others criticized him while he was in power.
Ndume noted that now that Nigerians have had a taste of something different, they have realized what they had but didn't value during the Jonathan administration.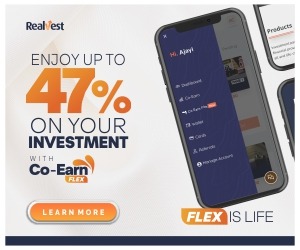 The Senator made the submission on Saturday at Apo legislative quarters, Abuja during the commissioning of a specialist wellness centre and book dedication event where Jonathan was the chairman of the occasion.
He declared that Jonathan by his actions, has set a great example for others to follow in Nigeria's political landscape, adding that Nigerians now appreciate him and know his value after he left office in 2015.
"I must confess, as people call me stubborn person, I'm also a stubborn person… I feel I need to make this testimony here, and also appreciate Mr.(Former) President, as they say you will never know what you have until you lose it. I will stop there.
"For this country, I think Nigerians know that they don't value what they have until they lose that thing. We thank God for your life and you have changed the political culture and landscape of this country.
"You don't know how great you are in the eyes of those that were skeptical, those that don't know you, those that didn't come close to you. But now, honestly, I am one of those that used to criticize you very well, but I will say it was constructive move," Ndume said.
Naija News recalls Jonathan as a sitting President in 2015 who was seeking re-election, conceded defeat and called his then opponent, Muhammadu Buhari of the All Progressives Congress (APC), famously declaring that his ambition is not worth the blood of any Nigerian.
Speaking further on his detention and subsequent release from the Kuje Prison after Abulrasheed Maina whom he stood surety for in his N2bn corruption case jumped bail, Ndume described the experience as the will of God.
The Senator stated, "as God wants it, that I must be here, because I was just released from detention yesterday night (Friday), maybe God wants me to attend this occasion, otherwise, I would have been in Kuje prison up till now."
Source: Naija News