Naira Trades at N570 to a Euro, N620 Per British Pound and N483 to a US Dollar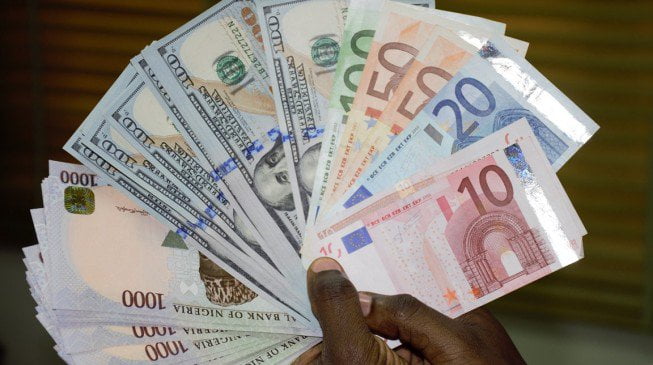 The Nigerian Naira remained under pressure across the nation's black market despite the Central Bank of Nigeria (CBN) saying it has enough financial muscle to support forex demand.
The Naira traded at N483 to a United States Dollar on Tuesday at the black market, N1 improvement to N484 it was sold on Monday.
Against the European common currency, the Euro, the Naira lost N5 to N570, down from N565 it exchanged on Monday.
Naira woes does not stop there, against the British Pound it remained weak at N620 to a Pound. The lowest in over 5 years.
However, the Central Bank of Nigeria said it was wrong to judge the nation's foreign exchange based on what is obtainable in the black market given that black market rates were mainly determined by speculators and hoarders looking for personal gains at the expense of the country.
Also, the Association of Bureau De Change Operators of Nigeria corroborated central bank position, saying hoarders and speculators were responsible for the recent plunged in the Naira value.
Gwadabe, the President of the association, said at almost $36 billion foreign reserves, the apex bank has the financial means to punish speculators.
He, therefore, promised they are going to lose money if they do not desist from forex manipulation.