Teacher Who Lost Pregnancies In SARS Custody Is Evans The Kidnapper's Sister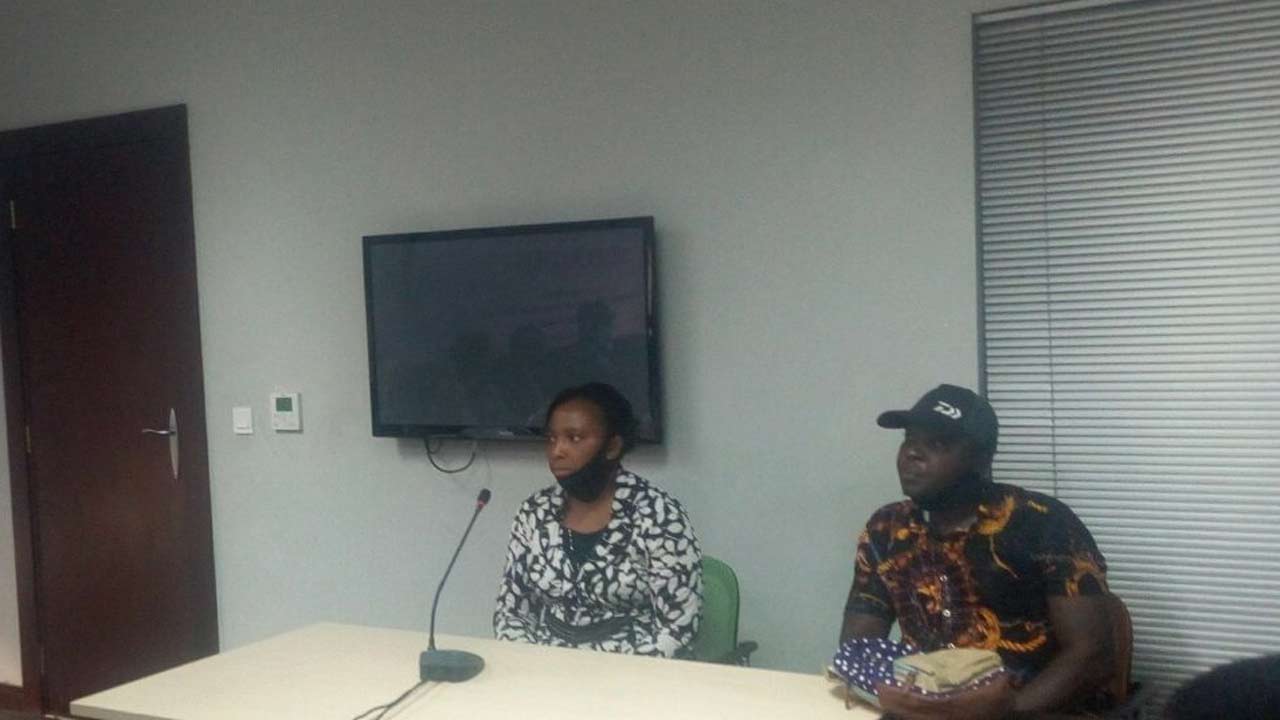 A teacher Mrs. Ndubisi Obiechina who told the Lagos state judicial panel of inquiry on Restitution for Victims of Special Anti- Roberry Square, SARS Related Abuses and Matters that she lost two pregnancies in the units custody, is a sister to arrested kidnap kingpin Chukuwudmeme Onwamadike known as Evans.
Appearing before the judicial panel on Tuesday, Mrs. Ndubisi said that she never knew that he was popularly known as Evans.
During questioning a Police lawyer from Force Intelligent Response Team, (IRT), Nosa Uhumwangho, asked her if she was related to Evans, Obiechina said yes.
"Who is Chukeudumeme Uwanmadike to you? " the lawyer asked. He is my brother," Obiechina replied.
Uhumesngho told the panel that Evans was arrested because of Mrs. Obiechina. "It was through her invitation that we were able to arrest Evans."
Naija News recalls that Ndubisi Obiechina had told the panel that she was arrested and tortured in 2017 by SARS operatives.
Appearing alongside her husband, the schoolteacher, named the officers who tortured her as Phillip Rilwan, Christian and Haruna Idowu.
Narrating their ordeal in the hands of the SARS men, she said, "On June 1, 2017, I received a text message from an unknown number that I had a parcel from DHL. A caller using different numbers asked for my home or office address and I gave him my school address upon my husband's advice.
"The following day, I saw a black jeep with huge men inside it. One of them was in a DHL uniform. Immediately, they approached me, they started beating me. They said I should enter inside. They said I was a thief, an armed robber. My HM (headmistress) was peeping at us. I said let me go and tell her. They said no.
"I said my kid is there, they said no, that I should follow them, that my kid would die there.
"My HM came to the gate; they pointed a gun at me. She asked what was going on. They said, 'This woman is a thief, a kidnapper. She must follow us and go. They said they were Police, SARS'.
"They pushed me inside the car and moved. The men were slapping, beating me. I was two months pregnant. I started vomiting. That's when they found out I was pregnant. But they kept torturing me. I told them I did not know the suspect.
"They took me to their office at Ikeja. They took me to a shrine. They hanged me, beat me. They said they would force my baby out of me. They said I must produce the person or die there."