Naira Extends its Decline Across the Board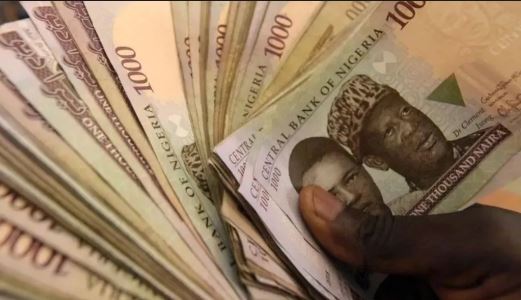 The Naira declined further against other global currencies at the black market on Thursday, according to various currency traders.
The local currency extended its decline against the United States Dollar on Thursday after depreciating to N466, down from N463 it was exchanged last week.
Against the British Pound, the Naira declined by N4 from N596 it was sold on Tuesday to N600.
The story is not different against the European common currency as the Naira depreciated by N2 from N543 on Tuesday to N545 on Thursday morning.
However, the local currency remained stable against the Chinese Yuan at N60 exchange rate.
Against digital assets, the Naira lost 2.94 percent against Bitcoin to N7,588,296 while against Ethereum, the second most capitalised cryptocurrency, the Naira depreciated by 1.38 percent to N178,039 per ETH.
The Naira, however, appreciated slightly against Ripple, gaining 1.22 percent to N97.28.