Nigeria Breaking News, Today, Tuesday, 10th, November, 2020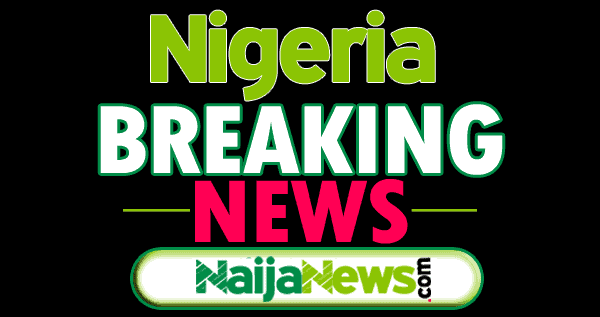 This is a roundup of some breaking news in Nigeria for Today, Tuesday, 10th, November 2020.
Breaking: Muazu Takes Over From Yakubu As Acting INEC Chairman
Air Vice-Marshal Ahmed Muazu (retd) has on Monday, taken over in acting capacity from Professor Mahmood Yakubu as the chairman of the Independent National Electoral Commission (INEC).
This comes as the 5-year tenure of Prof. Yakubu expired on Monday 9th November 2020. Though he has been re-appointed for another 5-year term in office by President Muhammadu Buhari, his re-appointment is pending approval from the Senat
Lawyer Drags CBN To Court To Have Arabic Letters Removed From The Naira
A court in Lagos, Nigeria, is set to hear a lawsuit filed by a lawyer, Malcolm Omirhobo seeking to force the Central Bank of Nigeria (CBN) to remove Arabic letters from the country's currency.
The court is due to hear the case on Tuesday.
Omirhobo also wants the court to compel the military to remove the Arabic alphabet from its logo, saying doing so would make Nigeria look like an Islamic state, contrary to the country's constitution, which states that the country is not religious
APC Shifts Convention To 2021, Hold NEC Before Christmas
Strong indication has emerged that the ruling All Progressives Congress (APC) is set to postpone its National Convention to 2021.
Naija News reports that the National Convention Planning Committee would seek to extend its tenure for another six months during the National Executive Committee of the APC which is scheduled to hold before December 25.
INEC Commissioner Resigns As Body Appoints New Chairman
A national commissioner at the Independent National Electoral Commission (INEC), Abubakar Nahuche has penned down his resignation letter.
His resignation was announced today, shortly after Mahmood Yakubu handed over to another commissioner following the expiration of his tenure.
Over 200,000 Police Officers Attached To Politicians – Former IG
Former Inspector-General of Police, Solomon Arase, on Monday, disclosed that more than two hundred thousand police operatives are attached to political office holders.
He, however, condemned the practice which he described as "policing the elites against policing security spaces."
Arase in his statement further stated that policemen are not securing the security space in Nigeria.
Source: Naija News