Democracy Is Still Alive In America – Biden Says As He Approaches Victory Line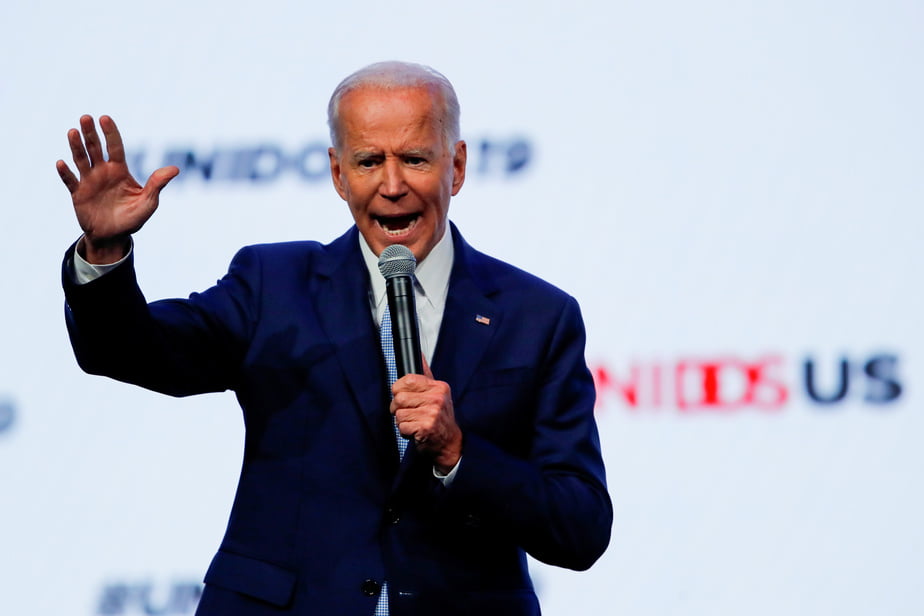 Joe Biden, candidate of the Democratic Party in the US 2020 presidential election, has expressed positivity that he will secure enough electoral votes to win the election.
Biden who addressed Americans from his state home in Delaware, thanked them for supporting him, saying although he campaigned as a Democrat, he would govern as an American.
He further expressed his that democracy is alive in America, judging by the event of the last few days.
He praised the people for turning out en masse, saying over 150 million people voted in the election.
"My fellow Americans, yesterday once again proved that democracy is the heartbeat of this nation, just as it has been the heartbeat of this nation for two centuries," he told the crowd.
"And even in the face of the pandemic, more Americans voted in this election than ever before in American history.
"Over 150 million people cast their votes, I think that's just extraordinary. And if we had any doubts, we shouldn't have any longer, about a government of, by and for the people is very much alive, very much alive in America.
"Here, the people rule. Power can't be taken or asserted. It flows from the people and it's their will that determines who will be the president of the United States, and their will alone."
In what seemed like he was making reference to President Donald Trump, his main rival, he said: "To make progress, we have to stop treating our opponents as enemies."
"Indeed, Senator (Kamala) Harris and I are on track to win more votes than any ticket in the history of this country that ever won the presidency and vice-presidency," he said.
"Over 70 million votes, I'm very proud of our campaign. Only three presidential campaigns in the past have defeated an incumbent president.
"When it's finished, God willing, we'll be the fourth. This is a major achievement."