Naira Slides Further Against US Dollar, British Pound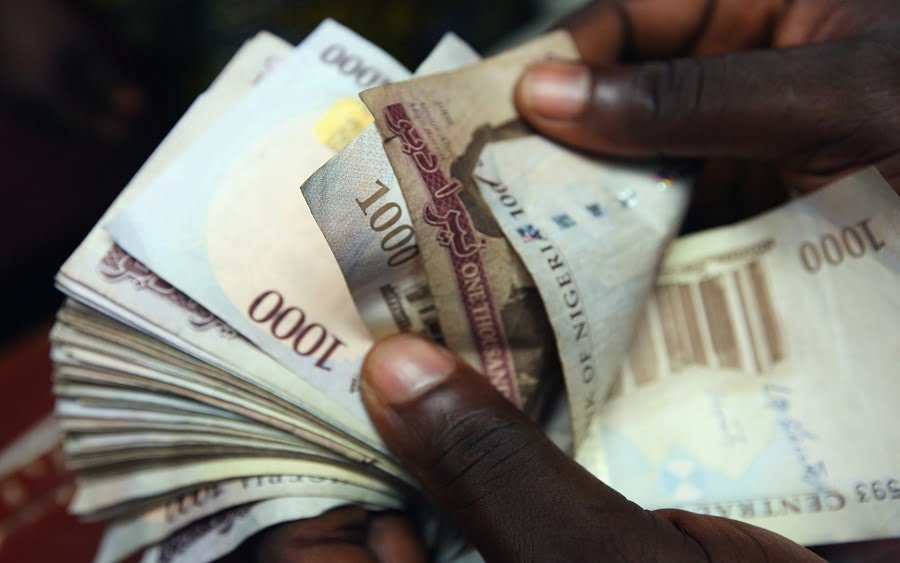 Naira Continues Its Downward Trend Against US Dollar, British Pound
The Nigerian Naira slid further against the United States Dollar and British Pound at the black market on Wednesday as scarcity persists.
The Nigerian Naira exchanged at N464 to a United States dollar, representing a decline of N1 from the N463 it traded on Tuesday.
Against the British Pound, the local currency also dropped N1 from N595 to N596 on Wednesday.
This decline continues against the Euro as the Naira shed N3 from N540 it was exchanged on Tuesday to N543 on Wednesday.
Despite efforts to sustain the Naira value against global currencies, it continues to struggle due to scarcity across key foreign exchange markets.
The Central Bank of Nigeria is struggling with dollar liquidity as it lacked the means to cushion the market effectively given over-reliance on import goods.
On the Investors and Exporters' forex window, the Naira traded at N386 to a US dollar. Investors traded a total turnover of $23.56 million on Wednesday while the Central Bank of Nigeria's official exchange rate remains N379 to a US dollar.
Earlier this year, Godwin Emefiele, the Governor of the Central Bank of Nigeria blamed the inability to service the economy with enough dollar on weak foreign exchange generation.
He said "It is important for us to note that reserves is there to meet the country's obligation. So from time to time reserves would go up and reserves would come down: yes, it is no doubt noticeable, the drop has become so noticeable that people are beginning to say oh, we need resort in the adjustment in the currency."