Buhari Tables Fresh Request Before Nigerians Amid #EndSARS Campaign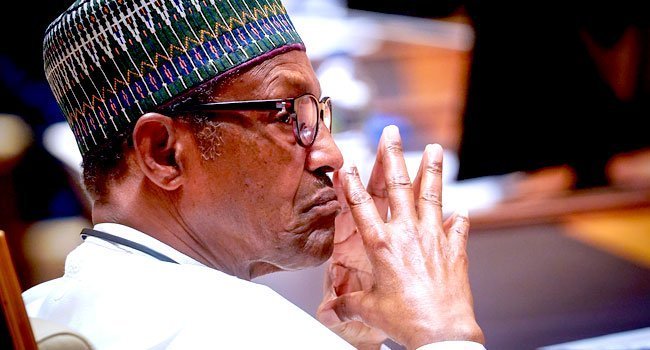 President Muhammadu Buhari has called on Nigerians to be patient with any law in the country that they have apprehension about the outcome.
Naija News reports that President Buhari made this call while speaking at the opening of the two-day joint executive-legislative leadership retreat with the theme, 'Promoting effective executive-legislative partnership, finding a middle ground', held at the Presidential Villa, Abuja, Nigeria's capital.
President Buhari who made this call amid the outcry for #EndSARS, urged aggrieved Nigerians to always "engage the process in line with democratic practices," adding that the process of law making and governance was dynamic and evolving.
He said, "Let me also remind our common patriots, gentlemen and women, that the process of law making and governance is dynamic and ever evolving.
"I will seek their indulgence to be patient with any legislation or law which they have certain misgivings about and engage the process in line with democratic practices.
"Our interest is sincere promotion of our collective will and aspiration to build a nation where justice, peace, and progress are the norm."
The President said the principle of separation of powers as enshrined in the Nigerian Constitution was designed to enable all arms of government to work together in cooperative and collaborative manner, through executive and legislative engagements.
President Buhari added that the collaboration had made it easier for the   federal government to set and realise development goals, and respond to changes in the economy faster like the coronavirus pandemic that necessitated the review of the 2020 budget.