Nigeria@60: Ganduje Speaks Why Nigerians Must Renew Their Beliefs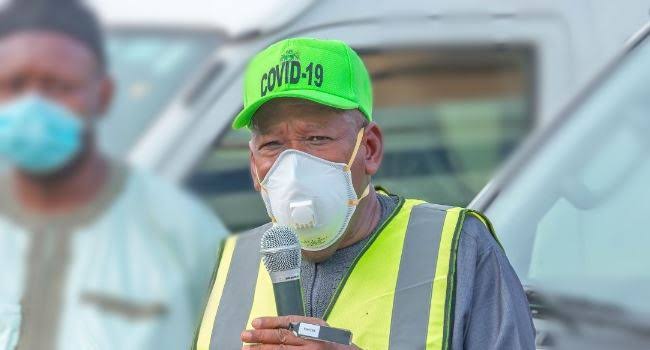 Abdullahi Umar Ganduje, Kano state governor has urged that Nigerians should review their beliefs in unionism.
This he said while in an occasion organised to mark Nigeria's 60th anniversary at the Kano Pillars Stadium, Kano.
Ganduje said the Independence Day is worth celebrated with songs and praises rendered to God and also for ensuring unity in the country for 60 years.
According to him, Nigerians require one another's help so as to survive, adding that they should focus on making the country strong.
He said no region or section of the country would have made it much as the country has collectively achieved if it were to operate alone as a dissociated unit.
Ganduje, reassured of his commitment to serve the people of Kano, adding that in the last five years, there has been huge achievements recorded by the state which is worth celebrating even in the face of COVID-19.
He said the relative peace often enjoyed by Kano state Is worth being praised
The governor, however, lamented that Nigeria was celebrating at a time when the global community is ravaged by COVID-19 pandemic, which has brought health casualties and economic difficulties, spreading fear and panic all over the world.
"Reflecting on our journey in the last 60 years as a nation, there is every reason to sing songs and praises to Almighty Allah, who in his infinite mercies, has kept us together, despite our challenges.