Minister Gives Latest Update On Batch C Npower Recruitment, Stipend Payment For Exited Beneficiaries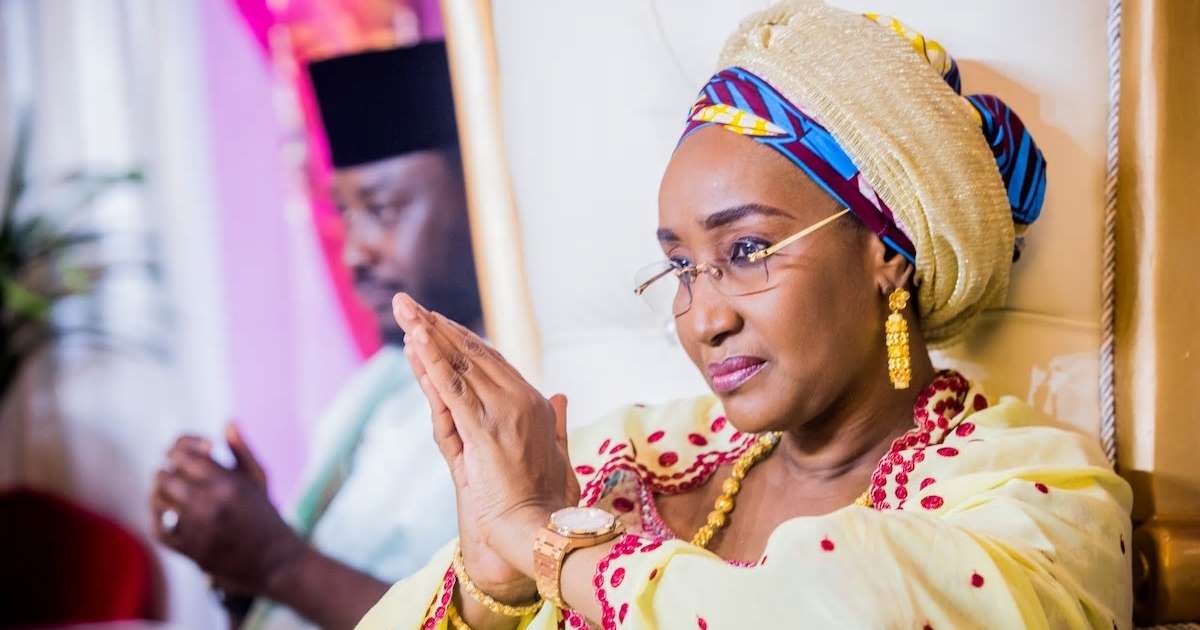 Nigeria's Minister of Humanitarian Affairs, Disaster Management and Social Development, Hajia Sadiya Umar Farouq, has noted that the Npower Batch C recruitment which is currently at the review stage will be free and fair.
She gave the assurance on Thursday during a meeting in Abuja with the state focal persons for the Social Investment Programmes.
The Minister added that the government was working out modalities with a view to integrating beneficiaries of the batches A and B exited in June and July respectively.
While appealing to those exited beneficiaries yet to get their stipends, Hajiya Farouq explained that she has given approval for the payment of stipends for the exited beneficiaries of batches A and B up to the month of June 2020, and those yet to receive theirs will soon get it once all necessary issues are fixed.
She said: "As we renew our commitment to the service of humanity, I will like to seize this opportunity to once again state that we have successfully exited Batch A and B of the N-Power beneficiaries in June and July respectively and we are still working towards ensuring a transition plan that will further engage or absorb them into other programmes.
"We have also received over 5 million applications from proposed N-Power Batch C and we are currently in the process of selecting the qualified beneficiaries coming into the programme.
"I assure all the applicants and Nigerians that the selection process will be transparent.
"Furthermore, I wish to reiterate that I have given approval for the payment of stipends for the exited beneficiaries of batches A and B up to the month of June 2020 including that of the independent monitors."
On the final payment for exited Batch B beneficiaries, the Minister noted that they will be paid soon, and affected persons should therefore exercise patience.
In her words; "The final payment of stipend for Batch B is almost ready for transmission to the office of the Accountant General of the Federation for final checks and payment."
" I, therefore, appeal for patience and understanding from beneficiaries omitted for payment in previous months and those in batch B who are to get their final payment."
Farouq used the opportunity to appreciate SIP's focal persons for their roles in the activities of the state and federal governments targeted at changing the "narrative for people of concern in our midst by not just showing up but showing up fast with relief and support when disasters occur and more importantly providing durable solutions for all persons of concern."
"There is no doubt that the Social Investment Programmes are critical components of the present Administration's activities and are vehicles through which His Excellency President Muhammadu Buhari's vision of lifting 100 million people out of poverty in 10 years will be achieved," she said.
She explained further that "These programmes are also very important to the fulfillment of the vision and mandate of the Ministry of Humanitarian Affairs Disaster Management and Social Development."
"The Ministry by its mandate is positioned to cater to the needs of those affected by disasters, humanitarian crisis, social challenges, and all people of concern who are often at the bottom of the economic and social pyramid."
"Since my assumption of office, I have remained focused on ensuring the sustainability and improvement of the programmes bearing in mind the high impact value they have to teem Nigerians whose lives have been significantly disrupted as a result of the present humanitarian and economic situation in the country.
"It is against this background that I urge every one of you to continue to give in your best to ensure the lives of those we are called to serve are made better.
"We must not lose sight of the fact that each one of the vulnerable persons is not mere numbers or statistics but real people with dreams, hopes, aspirations and a desire to live decent lives in peace and safety.
"Sadly, due to no fault of theirs, many have become victims of disasters and humanitarian crisis leaving them at the mercy of others for the basic requirements to live dignified lives."
Meanwhile, Nigerians have been urged to disregard the fake news on the list of successful candidates for stage two on the Npower Batch C recruitment exercise.