Journalists Shun Fani-Kayode Press Conference In Akwa Ibom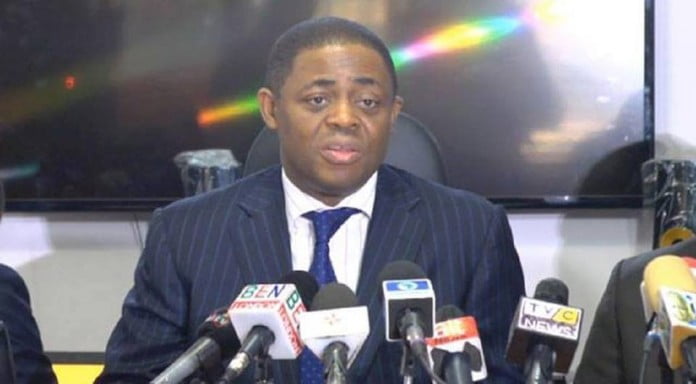 Nigerian Union of Journalists (NUJ) Akwa-Ibom chapter has directed its members to snub a former minister of Aviation, Femi Fani-Kayode's press conference in the state.
Recall that Fani-Kayode had apologized for using the word 'stupid' on a journalist in Calabar on Tuesday, August 25.
FFK lost his cool on a journalist during a press conference in Calabar FFK loosed his cool on Daily Trust newspaper reporter, Eyo Charles. during a press conference in Calabar after the reporter asked 'who was bankrolling his recent trips around Nigeria.'
Giving reasons for his action, Fani-Kayode claimed the reporter was a front for his political enemies who were out to embarrass him.
The minister who served under the administration of the former Nigeria President, Olusegun Obasanjo, was condemned by Nigerian journalists and top media officials, describing his response to the question asked as 'arrogant'.
However, FFK on Wednesday took to his Twitter handle to say he withdraw the word 'stupid' from his statement to the journalist.
Another video also emerged online where Fani-Kayode was seen attacking another reporter in Zamfara for asking him a "stupid" and "very insulting" question.
"If I had known that this is what you wanted to ask me, I would have asked you not to ask me that kind of stupid question," he said.
Even when the reporter tried to clarify his question, he was prevented from doing so by the visibly angry FFK.
NUJ in Akwa Ibom state on Friday, directed its members to boycott a press conference planned for Femi.
In a statement on Friday, the chapter asked journalists not to attend any activity organised by the former minister.