NDDC Supports Akpabio, Says National Assembly Collected 250 Contracts In One Day And They Will Be Exposed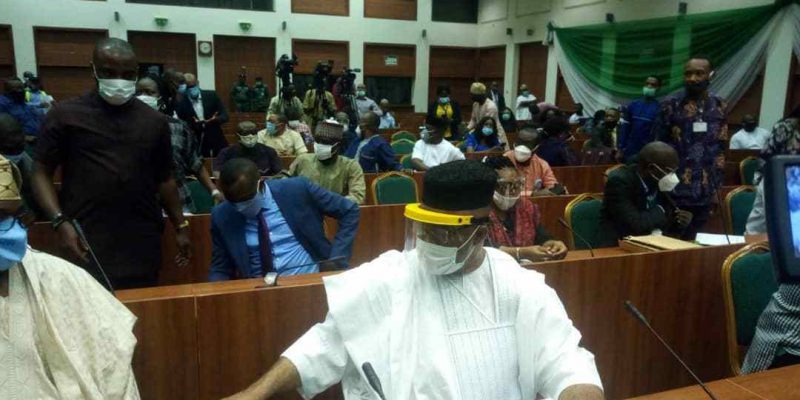 The Niger Delta Development Commission (NDDC) has disclosed that it will release more names of National Assembly lawmakers that fraudulent took contracts from the commission without executing them.
This is as the commission also declared support for the list earlier released by the Minister of Niger Delta Affairs, Senator Godswill Akpabio.
The NDDC in a statement by its Director, Corporate Affairs, Mr. Charles Odili noted that the list released by Akpabio was only a tip of the iceberg.
Odili, disclosed that some National Assembly members used some proxies to collect contracts from the commission including a time that 250 contracts collected were collected in one day in the name of the National Assembly.
"The one (list) submitted by Senator Akpabio was not compiled by the minister but came from the files in the Commission."
"The Interim Management Committee, IMC, of the Commission stands by the list, which came from files already in the possession of the forensic auditors. It is not an Akpabio's list, but the NDDC's list. The list is part of the volume of 8,000 documents already handed over to the forensic auditors."
He also said those who were used as proxies need not panic as the NDDC knows the lawmakers that used their names to secure the contract and all of them will be unveiled by the ongoing forensic audit.
The spokesperson added that the intention of the list was to expose committee chairmen in the National Assembly who used fronts to collect contracts from the Commission but failed to execute them.
Odili then added that those peddling falsehood about the activities of the commission are those who are afraid of been exposed by the forensic audit.
He, therefore, urged the public to disregard the "avalanche of falsehood being orchestrated by mischief makers," regretting that "more insinuations and accusations may be thrown into the public space by those opposed to the IMC."