10 Key Allegations Against Ibrahim Magu, Suspended Acting EFCC Chairman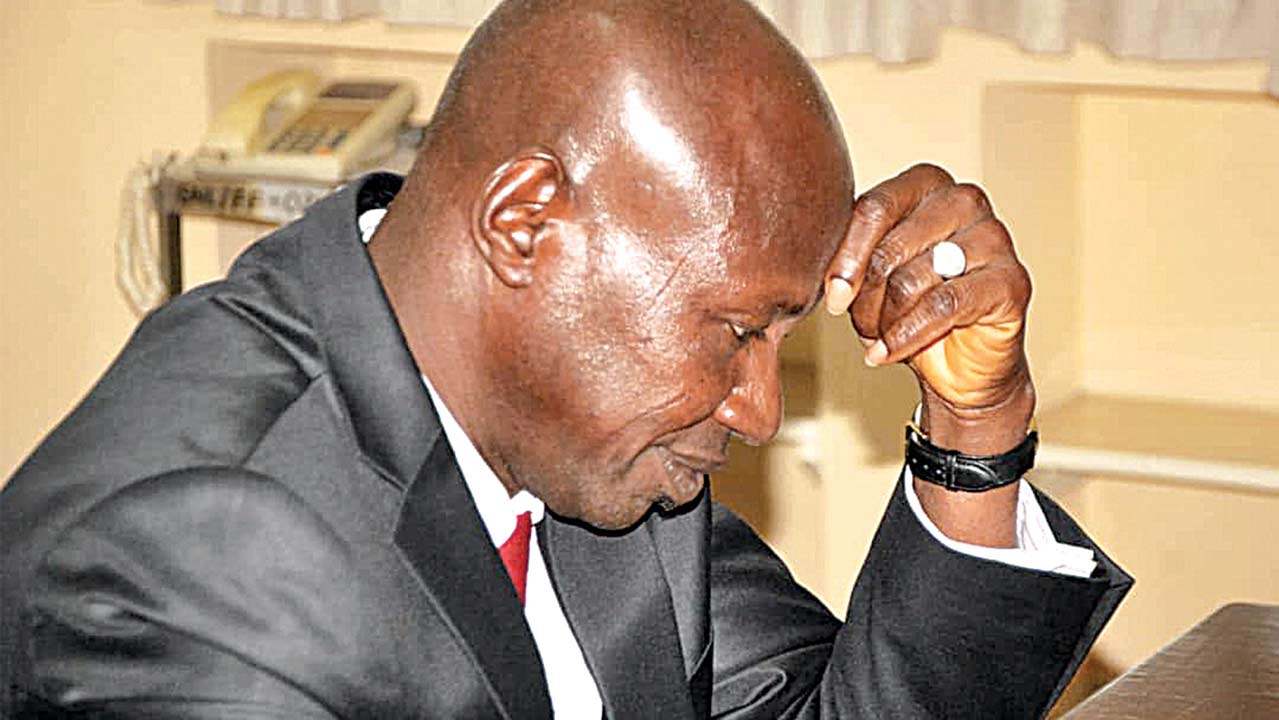 Ten key allegations against Ibrahim Magu, the suspended acting EFCC Chairman have emerged.
Naija News had reported earlier that President Muhammadu Buhari has suspended Magu as EFCC Acting Chairman. The suspension is coming at a time Magu is facing a presidential panel since Monday over allegations of corruption.
Sources say Magu may spend the second night in detention as the evidence against him is so overwhelming and he would find it very difficult to deny the evidence. The source added that Magu, who has been in office for over four years, would be sacked as a result of massive evidence against him over alleged corruption to the tune of N1 trillion.
A source who is familiar with the activities of the Presidential investigative panel, says the decision to suspend Magu is in line with international practice in such matters.
The source said, "It is commonsensical that when an investigation of this nature is ongoing, you don't allow the person being investigated to keep the keys of the office for which he is being investigated.
"This is because if he keeps the keys, there can be a kind of tampering with documents or evidence.
"It is not logical and it is even undemocratic to allow such to happen."
However, a memo by Abubakar Malami, the Minister of Justice and Attorney-General of the Federation (AGF), has revealed some of the damning allegations against the suspended Magu.
Below are the 10 key allegations against Ibrahim Magu
1. Reporting some judges to their presiding officers without deferring to the AGF
2. Late action on the investigation of P&ID leading to legal disputes
3. Alleged declaration of N539b as recovered funds instead of N504b earlier claimed
4. Not providing enough concrete evidence against some suspects including on Diezani Alison-Madueke for her extradition
5. Not respecting court order to unfreeze N7b judgment in favour of a former executive director of a bank.
6. Alleged discrepancies in the reconciliation records of the EFCC and the Federal Ministry of Finance on recovered funds
7. Insubordination to the Office of the AGF
8. Alleged favouritism towards selected EFCC investigators called the 'Magu Boys' for 'juicy' assignments
9. Alleged leakages of investigative reports that were prejudicial to some cases to some selected media
10. Alleged 're-looting of recovered loots' and Sale of seized assets to cronies, associates and friends
Source: Naija News