Breaking: Ibrahim Magu Suspended As EFCC Chairman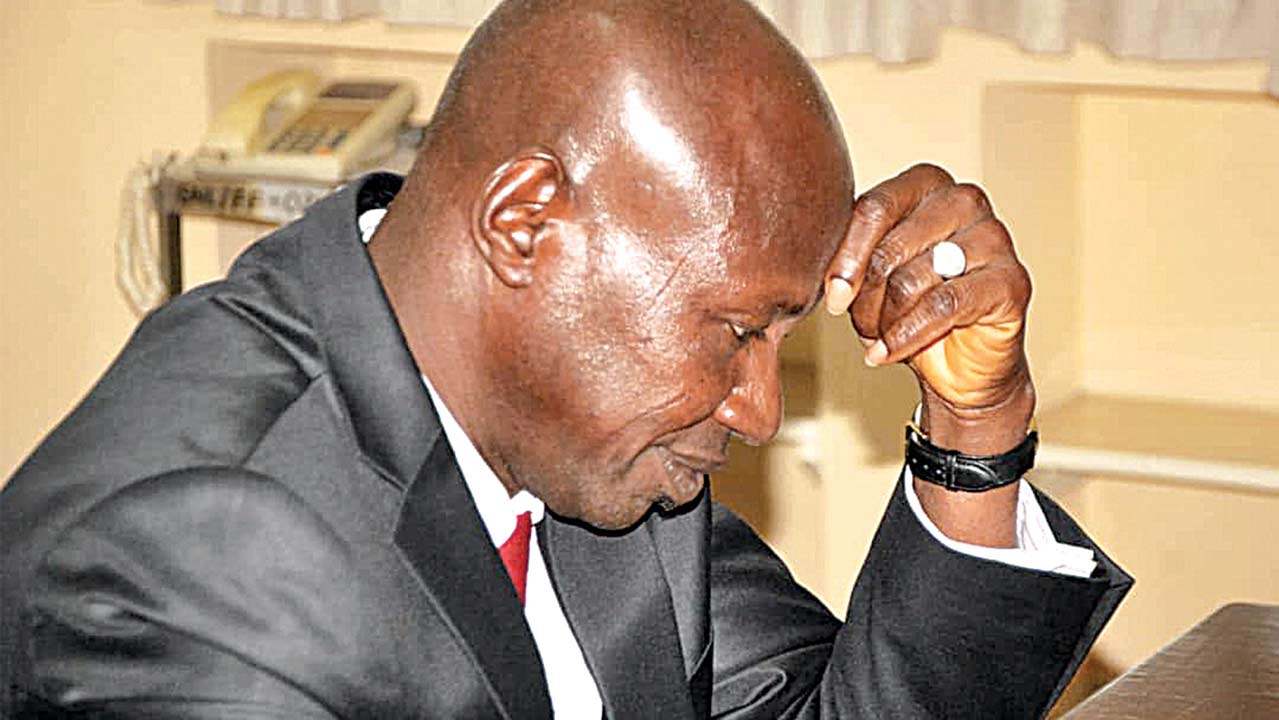 The presidency has suspended Ibrahim Magu as the acting chairman of the Economic and Financial Crimes Commission (EFCC).
It will be recalled Magu had been facing a presidential panel since Monday over allegations of corruption.
BBC Hausa quoted sources on Tuesday afternoon as confirming the suspension of Magu from office.
See the tweet:
Breaking – Sources have confirmed to @bbchausa that Ibrahim Magu has been suspended as the acting EFCC boss.

— Aliyu Tanko (@aliyutanko) July 7, 2020
According to sources, Magu may spend the second night in detention as the evidence against him is so overwhelming and he would find it very difficult to deny the evidence.
The source stated that Mr Magu would be sacked as a result massive evidence against him over alleged corruption to the tune of N1 trillion.
As at the time of filing this report, the presidency was yet to give any official update on Magu's suspension from office but a source privy to the activities of the investigative panel also noted that the decision to suspend Magu is in line with international practice in such matters.
The source said, "It is commonsensical that when an investigation of this nature is ongoing, you don't allow the person being investigated to keep the keys of the office for which he is being investigated.
"This is because if he keeps the keys, there can be a kind of tampering with documents or evidence.
"It is not logical and it is even undemocratic to allow such to happen."