Pastor Giwa Reveals Why APC Is In Crisis, Warns President Buhari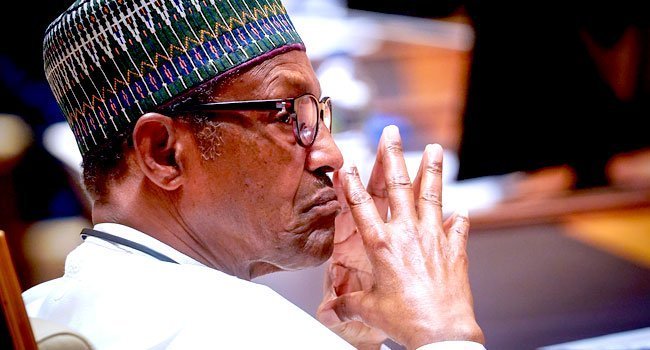 Pastor Adewale Giwa, leader of Awaiting The Second Coming Of Jesus Christ Ministry, has revealed that the All Progressives Congress (APC) was in crisis because of the ambition of some politicians.
In a statement on Thursday, the popular cleric urged President Muhammadu Buhari to split Nigeria into parts before the 2023 election.
He said the 2023 election would do more harm to the country, adding that the north is not ready to cede power to the south.
Pastor Giwa said: "Nigerians are ready to forgive the maladministration of President Muhammadu Buhari in the last five years if he can listen to the cries of the citizens this time around and split the country into parts.
"We should not wait till the 2023 presidential election tears us apart before the president makes this decision.
"Already, some politicians are playing the game against the rules.
"If nobody could fix Nigeria since 1960, 1999 and now, I don't think we should expect any Messiah to wipe the tears from our eyes after the exit of president Buhari.
"Our population is over 200 million and we have over 500 languages being spoken across the country. So, it is glaring that the nation is big for a person to control.
"Abram (Abraham) and Lot parted ways when the land of Bethel could not support them with their flocks and herds.
"When fights broke out between the herdsmen of Abram and Lot, Abram talked it over with Lot and allowed him to choose any land(region) he wanted.
"They parted ways and that solved their differences. You don't join people together by force when things are not working.
"There are a lot of hypocrites in Christianity and Islam who cannot call a spade a spade. I have decided to come out to say this for peace to reign in Nigeria.
"2023 presidential election will do more harm than good in the country. The current crisis rocking the APC is all about who wants to be the next president.
"The North is not ready to cede power to the South, while the East is also yearning for the position.
"Boko Haram and other terrorist groups are busy killing innocent Nigerians on a daily basis. Where is unity in Nigeria?
"Those who do not want the progress of the country would want things to continue this way so that they can continue to get a share of "the national cake."