COVID-19 Has Only Just Started In Nigeria – PTF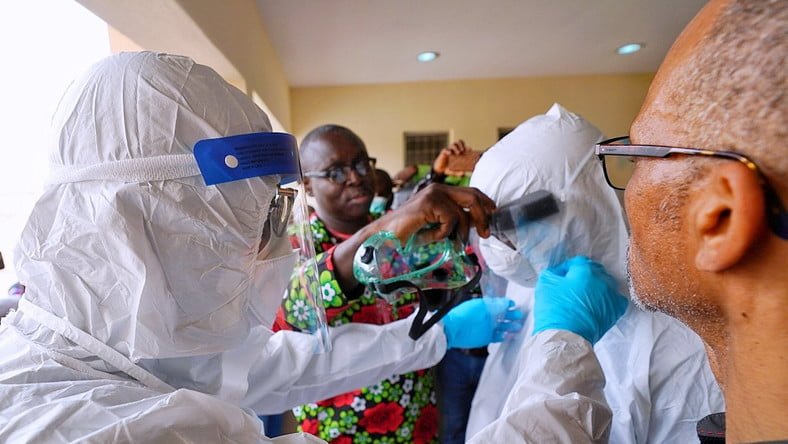 As Nigeria's confirmed COVID-19 cases surpassed 12,000 and the death toll hit 342 on Sunday, Presidential Task Force on COVID-19 has said the country may just be starting to experience the epidemic.
The Presidential Task Force on COVID-19 has said Nigeria may have only started to experience the COVID-19 pandemic.
The PTF noted this following the record of over 12000 cases and 342 death recorded in the country as of Sunday.
According to the PTF, Nigerians were avoiding being tested; a situation which he noted were responsible for the low testing ratio to the population.
Boss Mustapha, Secretary to the Government of the Federation who also doubles at the Chairman o the PTF made known at the House of Representatives yesterday when he appeared before a joint committee of the House to account for the funds allocated and donated to the fight against the pandemic.
Mustapha expressed uncertainties over the pandemic, while urging the lawmakers to help extend the campaign to the grass roots.
He noted that the virus is still very much dangerous and that the country had not yet reached its peak.
He said a lot of plans has to be meticulous put in place as there is no timeline; that is why money is not being thrown at it just because it has been released.
"We don't know how long this will take us. Even the budget that the National Coordinator mentioned is for a period of six months. We do not know how long it will take us. But by the grace of God, we shall overcome. He said
Mustapha emphasised that there is no vaccine or cure for it and the whole of the human race is just overwhelmed by it.
" Today, we are all masked up. We never used to know it like this. Please, honourable members, there is a lot you can do for us; a lot of legislative actions that can be taken, looking into the future. We are dealing with it today; the next pandemic must not catch us unawares. We must prepare for it." He said