Coronavirus: Prophet TB Joshua Releases 'Dangerous' Prophecies, Warns Buhari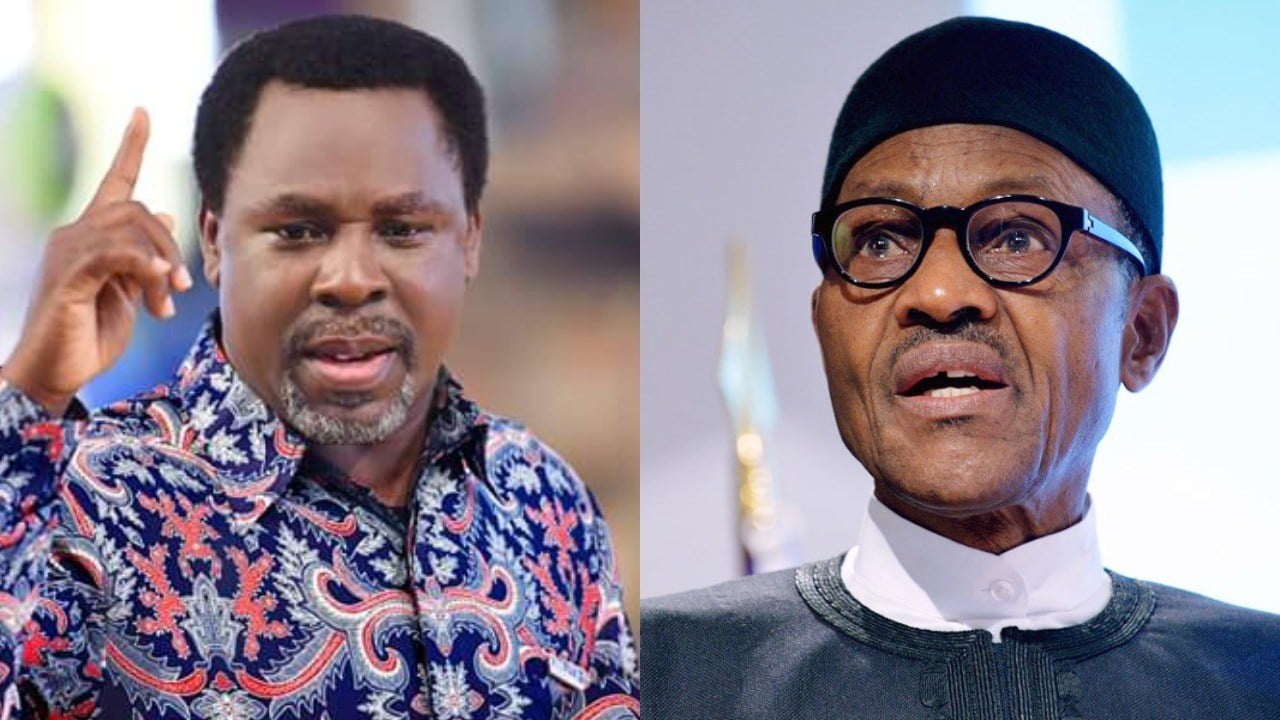 Founder and leader of the Synagogue Church of All Nations, (SCOAN), Prophet TB Joshua has released fresh warnings about the coronavirus (COVID-19) infection in Nigeria.
He warned that if the situation is not handled correctly, many Nigerians may be made to suffer.
The pastor in a series of tweets urged Nigerians to look unto God as only him could deliver them and the entire world from the ravaging pandemic.
He said that believers must take control of their situation instead of being afraid, for Satan, the cause of crises, "has been defeated."
"Whatever chain satan must have used to connect you to himself – be disconnected and be free, in the name of Jesus Christ! Whatever medium satan must have used to connect your marital life, career, health, business, finances to himself – be disconnected and be free!
Reacting to the 14-days lockdown ordered by President Muhammadu Buhari on Sunday, Joshua warned that  "If you shut down the people, you have shut down the economy."
He added that "No matter how much cash you inject into the economy, no matter how much you give to each citizen, money alone cannot revive the economy; it is the people who revive the economy – because people are the economy."
Meanwhile, Naija News recalls the prophet had lamented that his prophecy stating that the deadly Coronavirus would end March 27, 2020 was misunderstood by "Nigerians."
He fine-tuned his prediction, saying what he meant was that the virus would vanish spiritually by 27 March.
His words: "I meant coronavirus would vanish spiritually the same way it came. As I speak, the virus is no more in the spirit realm.
"I didn't specify so why would people conclude I meant physically. Men of today lack understanding.
"Instead of taking time to understand the context in which something was said, they are always quick to judge," he said on Sunday.