Sanusi's Banishment: Peterside Angrily Shuns CBN Roundtable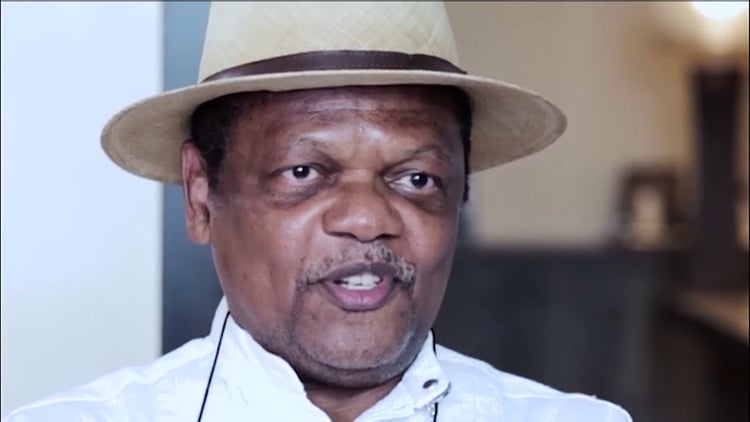 The founder of Stanbic IBTC Bank Plc, Atedo Peterside, has shown his displeasure of the Kano state government to the former Kano Emir and fellow ex-banker, Sanusi Lamido Sanusi.
According to report declined participation at a roundtable session organised by the Central Bank of Nigeria in his reaction to the dethronement of the former Kano Emir and fellow ex-banker, Sanusi Lamido Sanusi.
The respected banker who was invited as a panelist at the event scheduled to hold on Wednesday described the removal and banishment of the former monarch as an abuse of power and constitutional provisions. In his letter to the CBN Governor Godwin Emefiele, Mr Peterside said as long as Nigeria flouts her own laws and tramples on people's rights, investments in the nation's economy will continue to nosedive.
While also warning of the likelihood of Nigeria's return to another round of economic recession, the entrepreneur said the right policies are currently not in place to avert the impending crisis.
He said, though he is presently in London after participating at the Commonwealth Service on Monday, he could afford to fly back to Nigeria, but he had decided to stay away from the meeting in protest against the action of the Kano State government and because he saw no point joining in the discussion at a time like this.
Below is the part of his statement and his twitter reaction
My wife and I were invited to the Commonwealth Service that held in Westminster Abbey in London yesterday and so we witnessed a colourful ceremony which included speeches by a variety of personalities, including Anthony Joshua, the Nigerian-British heavyweight boxing champion. Anthony Joshua and other speakers..At the exact same time, I was distracted by disturbing news from Kano yesterday which confirmed what can go wrong, when those in authority pay lip service to the Nigerian Constitution and then proceed to violate the fundamental freedoms that it guarantees each individual because they prefer to cling to practices like exile which they learnt from colonial masters and the military. These practices have no place in a democratic dispensation.
He also related the dethronement to the colonial era on his twitter page. Here is is tweet about the dethronement and twitter
In 1888 King Jaja of Opobo was exiled by the British to St. Vincent in the West Indies. This act of injustice still hurts us in Opobo Town till this day. The Nigerian Constitution makes such acts illegal. How can Kano Governor exile Emir Sanusi in 2020?

— Atedo Peterside (@AtedoPeterside) March 10, 2020