Corona Virus: Passengers Leave Diamond Princess Ship Despite Criticisms Of Japan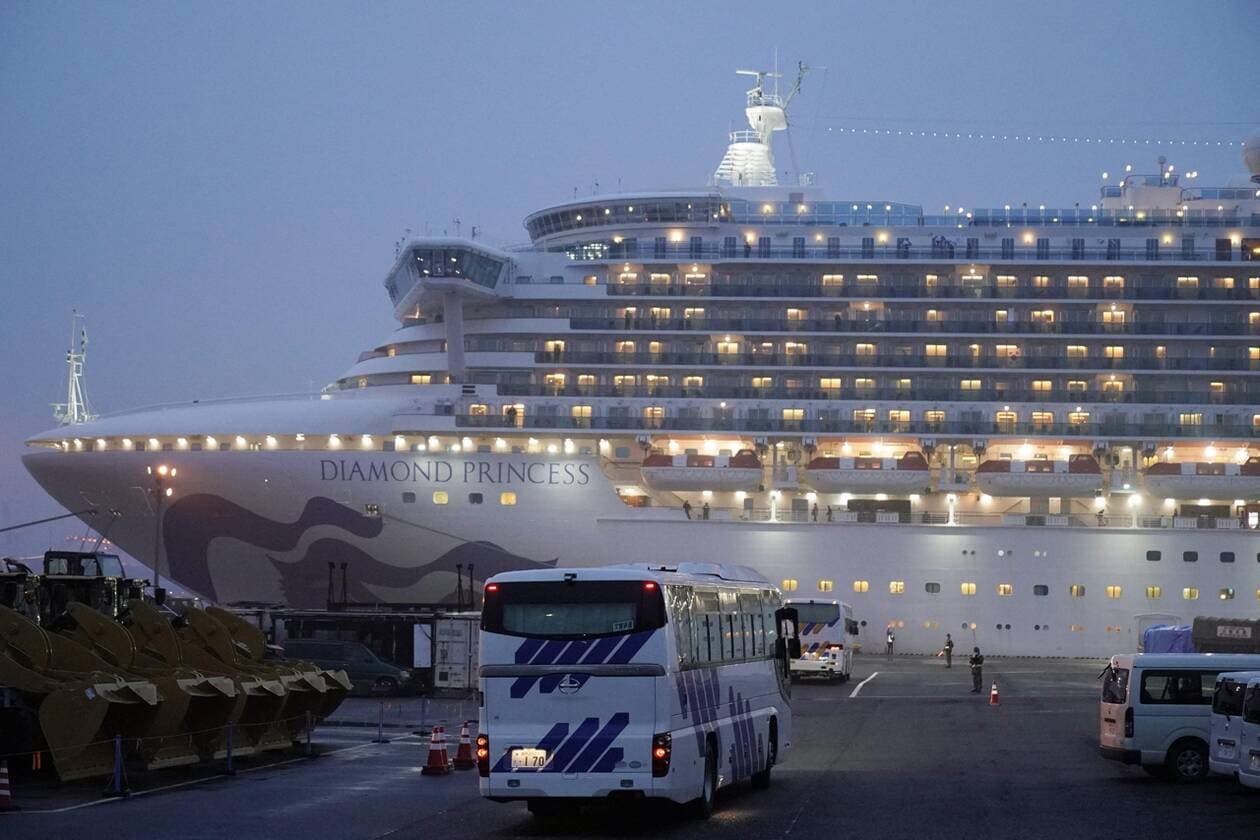 Many passengers of the quarantined cruise ship in Japan who have tested negative to the Coronavirus are leaving the ship already despite heavy criticism over the manner with which the country is handling the outbreak.
Recall Naija News recently reported that at least forty Americans were infected by the new coronavirus on board the liner Diamond Princess, which is in quarantined off Japan.
A Japanese health expert, who had visited the Diamond Princess at the port in Yokohama, had stated that it is a completely chaotic situation.
U.S. officials said moves to contain the virus "may not have been sufficient".
The ship which has a total of 3,700 people on board, has 621 passengers and crew infected; the biggest cluster outside mainland China.
Several nations are removing their citizens from the ship following the increase in the number of cases.
A lot of American passengers were removed and placed in quarantine on Sunday.
Britons on the ship were also asked by the UK Foreign Office to stay onboard but register for an evacuation flight expected later this week.
One British couple who were giving journalist reports via social media, yesterday confirmed that they tested positive for the virus.
Those released from the ship would be further quarantined for 14 days when they return home.
Recall late last year, the Corona Virus emerged in central China infecting at least 45 people, and leaving two patients dead.
Following the development, the Chinese authorities decided to impose travel restrictions on three cities where some 18 million people live, in an unprecedented effort to contain the disease that has already started spreading to other parts of the world.
Source: Naija News