Atiku Reacts To Killing Of 30 Persons By Boko Haram In Borno State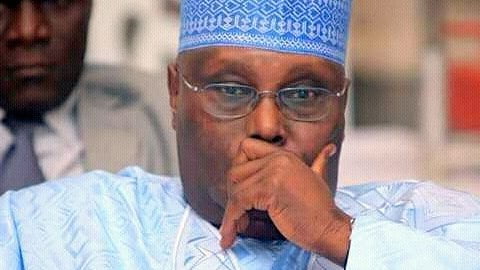 Former Vice President and 2019 presidential candidate of the Peoples Democratic Party (PDP), Alhaji Atiku Abubakar has condemned the recent attack by Boko Haram on a community in Borno State.
He further called on appropriate government authorities to put an end to the activities of the insurgents.
It will be recalled Naija News previously reported that Boko Haram insurgents attacked Auno Village, Borno State, resulting in the death of at least 30 persons while no less than 18 vehicles and many houses were also completely burnt.
The terrorists launched the attack against travelling passengers in Auno, a town 20 kilometres from Maiduguri, Borno state capital.
The passengers were en route to Maiduguri before they were attacked by suspected Boko Haram terrorists around 10pm on Sunday.
According to residents of the area, the passengers had stopped over at Auno as a result of the blockade of the road into the state capital by the military operatives after they missed the curfew.
Reacting to the incident via a tweet, Atiku while commiserating with the families of those affected, stated that Nigerians cannot afford to stay divided in the face of a common enemy.
He tweeted on Monday;
"We can't afford to stay divided in the face of this common enemy. I sympathize with the bereaved families. These incidents, one too many, should make us explore all possible options to put a stop to this scourge."
We can't afford to stay divided in the face of this common enemy. I sympathise with the bereaved families. These incidents, one too many, should make us explore all possible options to put a stop to this scourge. https://t.co/3SwHgLpQbM

— Atiku Abubakar (@atiku) February 10, 2020