Adoke: Buhari's Adviser, Ibekaku-Nwagwu Allegedly Benefited From Malabu Oil Deal Scandal
EFCC Refused To Prosecute Buhari's Aid Ibekaku – Nwagwu
President Muhammadu Buhari's Judicial Reforms Adviser, Juliet Ibekaku-Nwagwu has been reported to have benefited from part of an N150m largesse from Adoke's Malabu oil deal scandal.
According to a report monitored by Naija News from Sahara reporters, Ibekaku received the money illegally from former Attorney-General of Nigeria, Mohammed Adoke, paid as kickbacks by Damian D. Dodo. The monies transferred through Sterling bank account: 000811505, was diverted in 2011 without an appropriation act of the National Assembly.
Naija News, however, learned that Ibekaku-Nwagwu denied having any involvement in the deal and threatened legal action. She claimed that the EFCC was yet to inform her of how she benefitted personally from the funds laundered by Adoke.
Here is the picture below were Ibekaku-Nwagwu was mentioned to have received part of the N8.6m deal.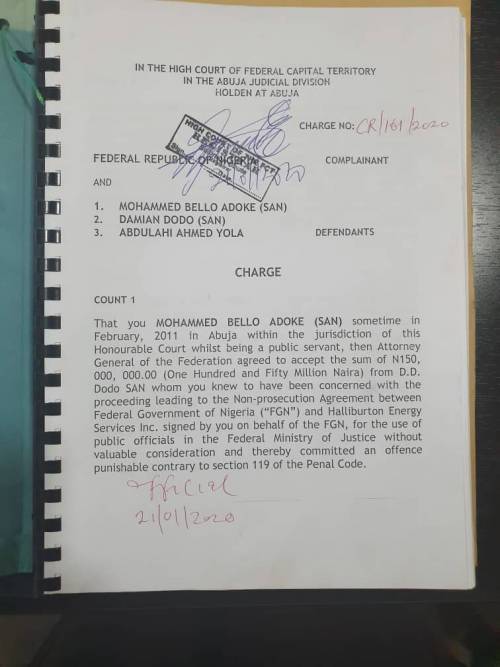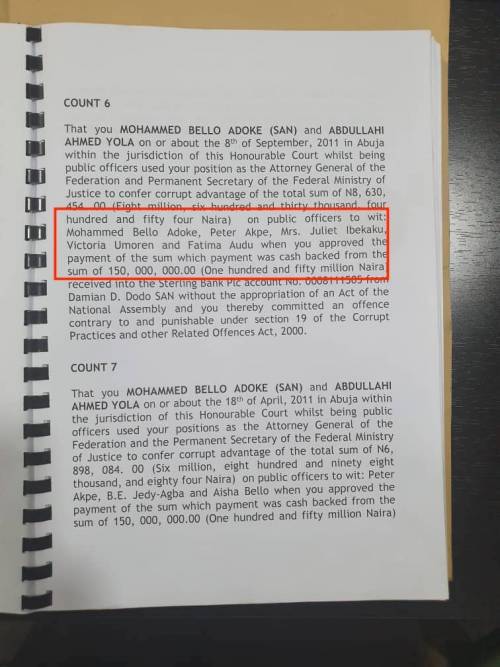 Meanwhile, the EFCC in the case only attempted to only prosecute Adoke, Damian Dodo and Abdulahi Ahmed Yola as it is, unclear why the commission was not prosecuting Ibekaku-Nwagwu in the charge sheet. The commission in the suit against Adoke at the High Court of the Federal Capital Territory, Abuja, is charging him for on alleged acceptance and spending of about N797.3m.
Download NAIJA NEWS app: