Soldiers Have Abadoned Us To Boko Haram Since Zulum Shout At Them – Borno People Cries Out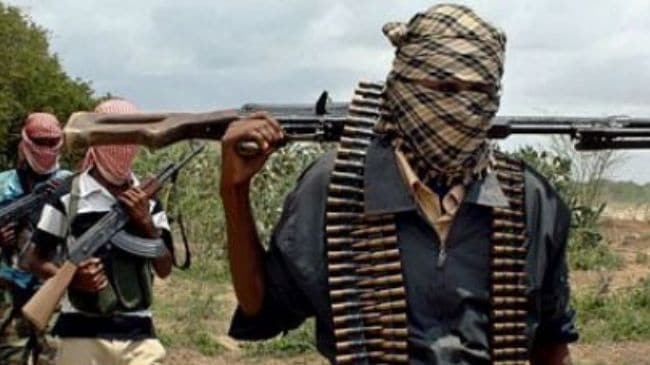 People of Borno State have cried out over recent attacks by the Boko Haram, saying that they have been living in fear every day since the Borno state Governor, accused the Nigerian Soldiers of collecting bribe on the highway.
One of the residents of a village along Damaturu-Maiduguri has blamed the state governor as the reason why the Nigerian Military men left their duty post. He alleged that since Governor Babagana blasts the security and accused them of taking bribe from citizens travelling on the highway, the city has been without a proper guard.
Naija News recalls that; The Governor of Borno State, Babagana Zulum has accused soldiers manning the Damaturu-Maiduguri highway of high-handedness and extortion.
Governor Zulum was on his way to Jakana, a community recently attacked by the Boko Haram fighters when his convoy ran into a huge traffic hold up which had caused a long queue of vehicles at one of the checkpoints on the road.
The development forced the governor to alight from his vehicle and approach the checkpoint after he had been briefed that the soldiers at the checkpoint were extorting people.
Speaking to newsmen on the recent attack, the resident said that the Soldiers has left them at the mercy of the terrorists.
He said; "The soldiers have left and we are on our own now.
"Since that day that the governor shouted at soldiers, it appeared all of them left. After that day, there have been attacks on our villages on a daily basis. Travellers are being kidnapped every hour and all the military roadblocks are no more there because these attackers always go without being confronted by the military."
"Villagers in Auno, Jakana and Benisheik are fleeing in their hundreds to Maiduguri. The insurgents attack at least twice daily in these villages," said another resident who revealed that numbers of people are already taking their leave from the community, looking for and for safety in Maiduguri and Damaturu.
"It is also sad that nobody is talking, except the governor. The elders of Borno are not talking. The NSA, chief of staff to the president, NNPC GMD and EFCC chairman are all from Borno and none of them is saying anything about this sustained attacks on Damaturu-Maiduguri road. We are really scared right now, and that is why our people are running for safety." He added