FG Discloses Plan To Replace Petrol With CNG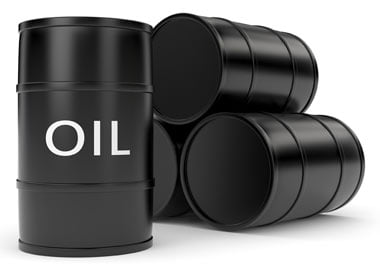 The Federal Government have disclosed that they are working on providing an alternative that will cause the petrol price to fall Naija News understands.
About for months ago, Naija News reported that Nigeria's Senate President, Ahmad Lawan, reveals when the upper chamber will conclude work on the Petroleum Industry Bill (PIB).
Lawan lamented that the bill had stayed too long in the National Assembly since its introduction and that the delay in concluding works on it was affecting the petroleum sector.
He said; "Our petroleum industry is almost stagnant and for long needing profound reform. "Our oil and gas-related committees, are therefore expected to work hard to take the lead in our determination to reform this vital sector."It is the desire, indeed the design of this Senate that, the Petroleum Industry Bill (PIB) is passed before the end of 2020."
According to the report, Compressed Natural Gas would be improved and made available for usage on vehicles nationwide.
The Minister of State for Petroleum Resources, Timipre Sylva, while speaking on Federal Government's plan, revealed that CNG is a fuel that can replace Premium Motor Spirit, diesel and also in the place of Liquefied Petroleum Gas.
Sylvia during a press conference in Abuja last Thursday, reveals on the part of Federal Ministry of Petroleum Resources plan, that the Federal Government is already making effort to pass the Petroleum Industry Bill before May.
He further stated that moves by the Federal Government to recover $62bn from international oil companies were seemingly impossible, as no such money was sitting anywhere to be harvested by the country.
"The Nigerian oil and gas sector was retrogressing, particularly when compared to the oil sector of other nations. the use of petrol had caused a serious drain on the finances of the Federal Government as a result of the continued subsidy on the commodity," said Sylvia.
He added, saying;
"When you say we are thinking about reducing the pump price of petrol, I could easily say yes. Why I could say yes is because we are looking at giving the masses an alternative.
"Today, we are using the PMS but what we want to do, going forward, is to see that we are able to move the masses to the CNG. If we take all transport vehicles to the use of the CNG, you would have impacted the poor positively."
"findings by the government showed that the CNG cost less than the subsidised PMS and that once the CNG was fully deployed, the price of fuel would crash."
"The subsidised rate of the PMS per litre is N145 but the CNG cost between N95 to N97 per litre and that is why I said that we want to reduce the cost of fuel." 
"Nigeria's gas reserve is significant. Nigeria currently has estimated 202TCF (trillion standard cubic feet) of gas, with a projection of 600TCF," Sylva said.
Source: Naija News