Itse Sagay Supports Operation Amotekun As Police Issue Warning To Stakeholders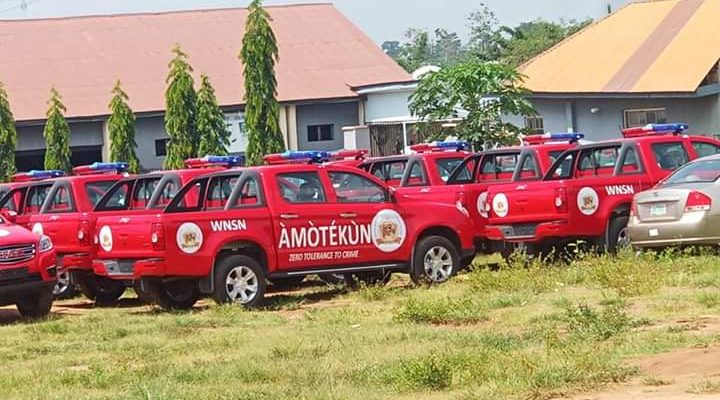 Nigerian Police Force Sends Fresh Demand To Amotekun's Personnel
The Nigerian police force has sent a strong message to all personnel of the South-West Stakeholders Security Group working with the Western Nigeria Security Outfit codenamed Operation Amotekun (leopard), against using unlicensed firearms.
According to the Police Public Relations Officer in Ogun State, Abimbola Oyeyemi, also warned that any civilian member of the Operation Amotekun found guilty of using unlicensed firearms would be arrested.
He said the command would not condone any form of possession of prohibited firearms from members of the Amotekun security operation.
According to him, anybody that does not belong to any security agency, such as the army, the police, and the customs, cannot carry AK-47 rifles.
According to Oyeyemi, the essence of issuing the firearm license is to have biometric data of the bearer in such a way that if the person uses it to commit a crime, the police will arrest such a person.
He said, "You cannot be in the possession of prohibited firearms and you expect us to condone that. For example, somebody who does not belong to any security agency such as the army, the police, and the customs cannot carry an AK-47 rifle. You can't carry a pump-action."
However, despite a barrage of criticisms of the initiative Presidential  Advisory Committee against Corruption (PACAC) Chairman Prof. Itse Sagay (SAN)has given his backing to the establishment of Operation Amotekun.
Source: Naija News