Nigerians Demand Buhari's Impeachment With #ImpeachBuhari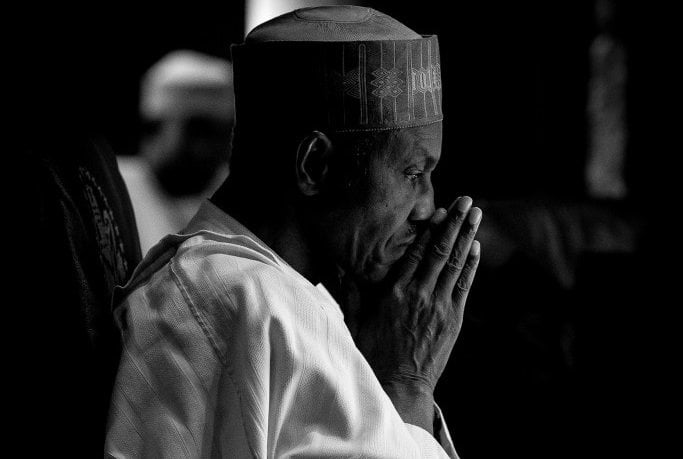 Nigerians have taken to the micro-blogging site, Twitter, to demand President Muhammadu Buhari's impeachment.
Naija News reports that the demand by Nigerians is in response to the impeachment of President Donald Trump of the United States by the US House of Representatives.
This online news platform recalls that Trump impeached by the United States House of Representatives for abuse of power and obstruction of Congress.
The House of Representatives impeached Trump at exactly 8:23 pm Eastern Time on Wednesday following a fierce debate and vote on two articles of impeachment against him after weeks of testimony related to his dealings with Ukraine.
This online news platform understands that the House voted 230-197 to impeach Trump for abusing his power in his dealings with Ukraine and voted 229-198 for obstruction of justice. Both articles of impeachment were passed.
House Speaker, Nancy Pelosi, who kicked off formal impeachment debate on Wednesday, in a lengthy speech called impeachment "one of the most solemn powers this body can take."
"No member, regardless of political or party, comes to Congress to impeach a president," said Pelosi.
Speaker Pelosi noted that Trump had pursued an "improper personal benefit" at "the expense of our national security," which "gave us no choice" but to impeach.
Hours after Trump's impeachment, Nigerians have taken to Twitter to demand Buhari's impeachment, with some saying if impeachment could occur thrice in the US, then it can happen in Nigeria for the first time.
Naija News captured some of the demands below…
The only person that can #ImpeachBuhari is Buhari.

Period!

— DRIVING SCHOOL DROPOUT ™? (@eniturn) December 19, 2019
You want to impeach buhari?
fine,
This are the main steps.
Thank you.#impeachbuhari pic.twitter.com/PO3DTGYop4

— Salako Hassan Mobolaji (@Hassanmovics) December 19, 2019
Trump who delivered more than he promised has been impeached, then there is MGMB who is trying to renovate a building that doesn't even have a crack #impeachbuhari

— Certified Omo Ilorin??? (@Tz_indigene) December 19, 2019
I see #ImpeachBuhari trending on Nigerian twitter…who exactly will impeach him??…Is it the same corrupt house of rep members he approved 37bil for??

— full•of•vibes?⚡ (@basi_jackie) December 19, 2019
To be fair, the Nigeria gov't is run and controlled by men whos' believes and ideas are clouded by a traditional mediocre system of ownership.

If d #NigeriaSenate failed in it attempt to impeach d den senate president then the #ImpeachBuhari idea is a lost battle.

— Balogun Dennis (@Ama_Denniz) December 19, 2019
When I started seeing #impeachbuhari trending.. My people have started thinking what I'm thinking.. pic.twitter.com/npS1rEeSrn

— emeka onelum (@cyrilemeka) December 19, 2019
Seriously I definitely know it can't come to reality when we have the most stupid idiots as lawmakers in the national house of Assembly
#impeachbuhari

— Gozzy the C.E.O (@CEO_1_Osisiego) December 19, 2019
Why is #impeachbuhari trending? Do you people know the kind of country you are in? Buhari that will tell your senate president to kneel down and close his eyes and the puppet will do it without question. You people should relax abeg. Suffer till 2023.

— No one (Pilot by Affidavit) (@ilynem) December 19, 2019
>>>a rare picture of the people trending #ImpeachBuhari pic.twitter.com/2HDOuTuilz

— The Boy Who Steals Houses ? (@E_mmanuell) December 19, 2019
And who will dare #impeachbuhari in this animal kingdom country called Nigeria? pic.twitter.com/Vi48sQvSTp

— Abodunrin Israel (@el_israelita) December 19, 2019
Impeach this man… We are tired of him and his government.

..
..#ImpeachBuhari pic.twitter.com/TOJuXfJvQ2

— Ayomi Gospel Band (@Adenira66277252) December 19, 2019
This hashtag #impeachbuhari is funny

1. House of Reps? No balls
2. Senate? Rubber-stamp
3. If somehow he gets impeached, how will he leave? DSS are at their most evil state yet
4. some Muslims will claim it is a religious witch-hunt
5. Arewa will say the South are behind it

— the Morris Monye factor (@Morris_Monye) December 19, 2019
Somehow Buhari that has no regard for the rule of law is still flexing in Aso Rock.
Ops! He has the @nassnigeria
in his pocket#ImpeachBuhari ✊? https://t.co/p43LCo7LtU

— Isaac Peter (@IsaacPeter_01) December 19, 2019
Meanwhile, as at the time of filing this report, #ImpeachBuhari was topping the Nigerian Twitter trend on Thursday afternoon.
Source: Naija News