Nigerians React To Alleged UNILAG Mermaid Gist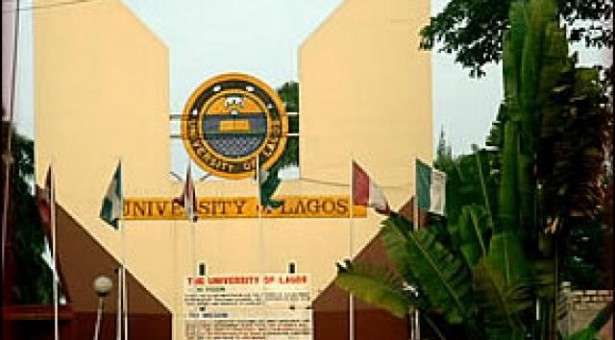 A storm of reactions by Nigerians has greeted claims by some students of the University of Lagos (UNILAG), that a mermaid was found in the female hostel of the institution.
Naija News reports that accounts given by some of the students alleged that one lady identified only as Blessing, claims to be a mermaid.
This online news platform understands that the claim emerged after the lady had a misunderstanding with her roommate.
An anonymous writer who gave a summary of the incident, wrote: "A girl named Blessing who is being squatted by Olamide in Fagunwa hall had a misunderstanding with her. The misunderstanding was caused by a missing wristwatch. Upon losing her necklace, Olamide suspected Blessing and immediately sent her packing from the room and also wrote long notes stating and threatening her not to ever mess with the Marine spirits frankly stating that she is one of them.
"This statement and notes written by the "mammy water" sparked speculations that she was an actual water goddess. Her roommates said that: 1. She only baths in the morning.
2. Upon waking, her bed is always soaked.
3. She wakes up to soak and pour water on her leg.
4. Praying to a necklace over her bed every morning.
"These statements provoked her roommates who dragged her outside while still emphatically insisting that she's a mermaid.
"These frustrations caused her (mammy water) to reveal that the missing necklace (the one that causes fight) makes her turn into a fish. After these confessions, the Able-bodied Alpha base were then invited into the hostel to lead her out."
Similarly, an anonymous UNILAG student who is touted to have come in contact with the reported Mermaid said: "I saw her tail. It's actually real, her tail was gold and big but she turned back before alpha base came to carry her.
"The girl doesn't allow people to pour water on her or take pictures of her, she acts weird."
Moments after the news broke, Nigerians took to the micro-blogging site, Twitter to react to the allegation by the students.
Naija News captured some of the reactions below…
Mami: be warned, i am a marine spirit..

Nobody:

Unilag students: everybody come and see Mermaid ooo.. Original catfish pic.twitter.com/RPt3sFJZFS

— WHAYASAY (@iamwillsteel) October 22, 2019
So yesterday before this stuff in Unilag happened, I tried weighing the Mermaid and she was so easy to weigh because she has her own scales.

— Pogllins ? (@Pog_llins) October 22, 2019
Imagine going on a date with a Unilag girl, you take her to an expensive restaurant, while you guys are having lunch you try to be romantic so you sprinkle water on her…and she suddenly turned into a Mermaid with a touch of Zlatan

? I'll just pretend to be mad till I run away

— Tife? (@Tife_fabunmi) October 22, 2019
Nobody:

Fagunwa girls: Nwanem if you see the mermaid pic.twitter.com/ASFuG6L7Ty

— Jollof Daddy (@partyjollof_) October 22, 2019
Random unilag boy: hello you look really pretty are you a mermaid?

Olamide: pic.twitter.com/OogBDVQbos

— Boda Ayo (LONG NAME) (@Badman__skylar) October 22, 2019
There's rumour that a Unilag student just turned into a Mermaid this evening. If this is true, I suggest she be transferred to Department of Marine Sciences and be awarded first class honours.

— FAVOUR ONYEOZIRI (@FOnyeoziri) October 22, 2019
Hits Blunt*

So the Mermaid from UNILAG will be graduating with BS.sea pic.twitter.com/SfwLA1iLpD

— Trouble Maker ?(G.O). (@ObongRoviel) October 22, 2019
I listened to 5 different voice notes about this mermaid gist and guess what?
They all said different things ??

FEAR WOMEN!!!

— Dayo ? (@I_am_niyi) October 22, 2019
What's wrong with a Mermaid being inside Unilag? I thought the degree they were offering was Bs.sea? ??‍♂️

— PreshiOloye || DJ Cuppy Future Husband (@dewalepresh) October 22, 2019
So you're telling me the mermaid leaves her 3 bedroom flat in the lagoon to Unilag everyday for 4 years just to get a BS.sea?

— SHILE ? (@OlaTheOG) October 22, 2019
A young girl named olumide made a confession that she is possessed with marine spirit , the whole of unilag came out with cameras and declared her a mermaid and treated her like an outcast even bringing security on her .

Now sit back relax and reflect on this.

Was that fair ?

— IgboMade (@volqx) October 22, 2019
"She said she's a mermaid and they poured water on her head,
Her hair became green"
Ayiiiiiii Zlatan without water resistance

Unilag ma pa mi naw ?

— Trouble Maker ?(G.O). (@ObongRoviel) October 22, 2019
Source: Naija News