Mistaken Identity: Falana Apologizes To Kingsley Moghalu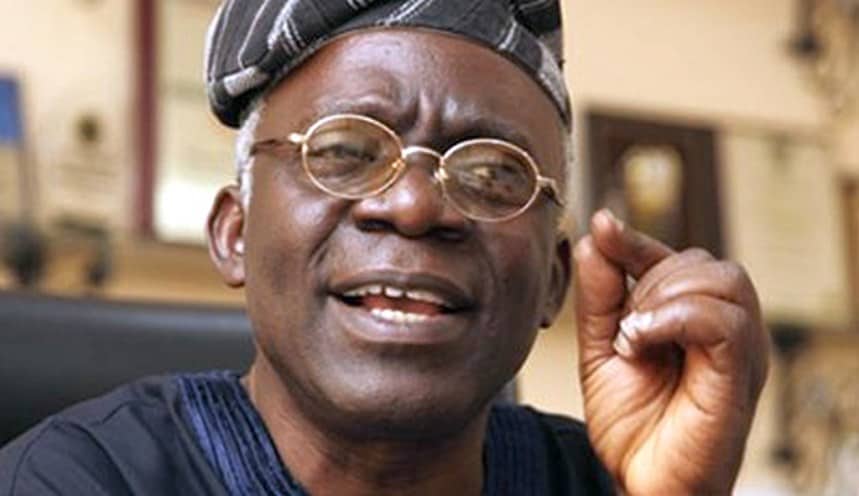 Falana Retracts Statement On Moghalu
Respected lawyer and human rights activist, Femi Falana (SAN) has apologized to Prof. Kingsley Moghalu over a recent statement during his speech at Felabration 2019.
It will be recalled that as earlier reported by Naija News, Falana had alleged during his speech that Moghalu dumped the Young Progressives Party (YPP) in order to take up an appointment from the ruling All Progressives Congress (APC).
However, in a swift reaction on Tuesday, Moghalu noted that the statements are false and he is not a member of APC. He added that he had not been given an appointment by the APC administration.
Moghalu said an effort to malign his character and reputation, by an individual he has always respected, was a complete shock to him.
Realizing his mistake, Falana has now released another statement in which he apologized to Prof. Moghalu, noting a case of mistaken identity on his part between the 2019 YPP presidential candidate and Dr. George Moghalu who was recently appointed by President Buhari as the managing Director/CEO of the National Inland Waterways Authority (NIWA).
The personally signed statement by Falana reads:
"My Mea Culpa
At the symposium held in memory of the late Fela Anikulapo-kuti in Lagos yesterday I did say that Professor Kingsley Moghalu had called it quits with the YPP, the political party which sponsored his presidential election in February 2019. I equally said that he had joined the ruling party and accepted an appointment from the federal government.
While confirming his resignation from the YPP Professor Moghalu has stated that he has neither joined the ruling party nor accepted an appointment from the federal government. I believe him in toto.
I did not set out to embarrass Professor Moghalu as it was a case of mistaken identity. Any embarrassment caused by the incorrect aspect of the statement is deeply regretted."
This online medium previously reported Prof. Moghalu resigned his membership of the YPP
and announced a non-partisan movement and called for reform of the country's electoral system ahead of the 2023 general election.