Border Closure: Niger Republic Holds Protest, Ban Rice Export To Nigeria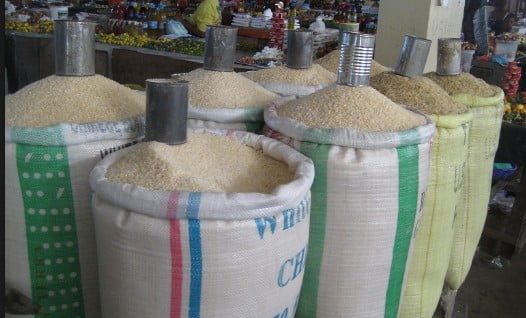 Niger Bans Rice Export To Nigeria
Niger Republic, one of Nigeria's border neighbour has banned the exportation of rice to Nigeria following the closure of Nigeria's borders.
This was disclosed on Monday in Abuja by the Comptroller-General, Nigerian Customs Service, Col Hameed Ali (rtd) during a joint press briefing in Abuja.
It will be recalled that President Muhammadu Buhari had since August 2019, ordered the partial closure of Nigeria's borders in order to curb the indiscriminate action of smugglers who bring in rice and other banned products into the country from the neighbouring nations illegally.
Addressing the press conference on Monday, the Customs boss said: "The government, through diplomatic channels will continue to engage our neighbours to agree to comply with ECOWAS Protocol on Transit.
"Goods that are on the prohibition list in Nigeria, such as rice, used clothes, poultry products and vegetable oil should not be exported to the country.
"As a result of this [border] closure, Niger Republic has already circulated an order banning exportation of rice in any form to Nigeria."
Source: Naija News