Ghanaian Lecturer, Butakor Busted As BBC Premieres Sex For Grades Documentary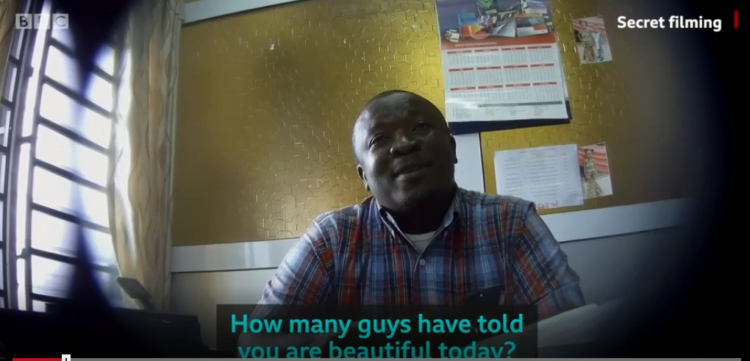 A popular lecturer at the University of Ghana, Dr. Paul Kwame Butakor has been caught in the web of requesting sex for grade scandal.
According to a report monitored by Naija News from BBC Africa Eye's video clip, Butakor was lustfully admiring and trying to woo a supposed prospective applicant to a Master Degree programme in his Department by telling her that his wife if out of the country and therefore would want to have her [applicant] to make him her side guy.
"You look muwaah…how many guys have told you 'You are beautiful' today?" he quizzed when the BBC journalist who posed as a final year student of the School of Education and Leadership, University of Ghana approached Dr. Butakor and expressed an interest in reading for a Masters Degree after her Bachelor's Degree.
In the video, he added "Let me be your side boy, side guy…men have side chicks…I will not give you trouble…seriously I will not give you trouble…I will not give you trouble…I will not be a distraction to your life…let me be your side guy…"
"Maybe you'll be my side and I'll also be your side. Because of me, I'm married…my wife is not in the country though…my wife is out of the country," he said while interacting with the BBC undercover journalist who posed as a student in his office.
Naija News understands that the investigations by BBC is targeted at exposing lecturers in some West African universities harassing their students for sex in exchange for grades/marks.
Here is the video: