PDP Moves To Reconcile Aggrieved Members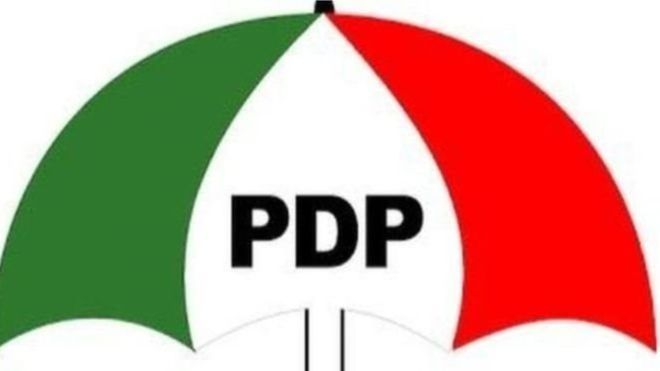 The Peoples Democratic Party (PDP), Nigeria's opposition party is set to make reconciliations with its members aggrieved by the electioneering and aftermath of the 2019 general election.
As part of the reconciliation moves, the party, which rose from a strategic meeting in Dubai on Saturday, resolved to meet with Governor of Rivers State, Mr. Nyesom Wike, who is considered as one of the key malcontents in PDP.
Naija News learned that at the Dubai meeting, Atiku backed the party's decision to head to the Supreme Court to appeal the tribunal judgment upholding Buhari's election.
It was gathered that the leading opposition party was worried by the rising discontent among its members as a result of the aftermath of the 2019 elections and would like to take steps to prevent it from festering in a bid to stave off an imminent crisis in PDP.
Within Nigeria gathered that the party, at a recent strategy meeting between its Board of Trustees (BoT) and the Atiku in Dubai focused on post-election political realignment and stocktaking.
To kick-start, the reconciliation process, the BoT of the party would meet today to discuss the report of the committee that investigated allegations of disobedience to the party's directive.
The Chairman of the BoT, Senator Walid Jubrin, confirmed this development to newsmen and said 10 members of the party's BoT just came back from Dubai.
He said they held a meeting with Atiku on the state of the party and the next line of action.
"Yes, we are back to Nigeria after a two-day visit to Dubai where we held crucial meeting with our presidential candidate in the last presidential election, Atiku Abubakar. We left on Saturday and came back Monday. The meeting was fruitful," Jubrin said.
On the agenda of the meeting with Atiku, the BoT chairman said: "Everything borders on the continued unity of PDP as a party and Atiku expressed his willingness to be a member of the party to the end of his political career
"First of all, he told us that he is 100 per cent in support of challenging the outcome of the judgment of the presidential election petitions tribunal to the Supreme Court. He said that he has to put it on record since he has not spoken after the judgment last Wednesday. He said that he was not going to the Supreme Court out of selfish ambition but for the sake of protecting the future generations and prosperity of this country. Atiku said that there would be no going back until the last outcome of the petition to the Supreme Court."